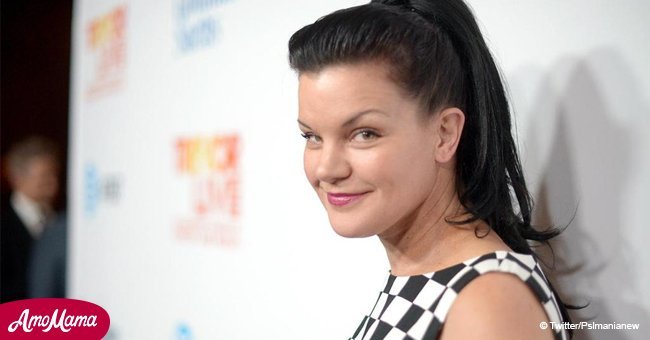 Pauley Perrette blasts 'Family Feud' for 'nasty' questions
Pauley Perrette, a former star of "NCIS," called out "Family Feud" on Twitter and questioned why the game show had become "so filthy" in the last few years.
Following her exit on the longtime TV series, Perrette has stepped away from the spotlight up until her recent tirade against the game show and its host, Steve Harvey.
The actress took to Twitter to address her issue about the dirty connotations that had been considered a comedic style on "Family Feud" ever since Harvey became the host.
She wrote, "Dear @FamilyFeudABC I love @SteveHarveyFM and I love game shows. WHY DO YOU MAKE YOU [sic] PROGRAM SO FILTHY? Even with child players? No reason."
Follow us on Twitter at AmoMama USA for more details and updates.
Afterward, Perrette went on to post a supporting tweet, writing, "I'm a sociologist, love @FamilyFeudABC but WHY WHY [sic] are all the questions now filthy and sex questions? There's so much more to humans. Cmon."
A number of the star's followers agreed with her and commented on her feed. Several Twitter users said that watching the game show has become quite challenging since the show appears to have taken a not-so-family-friendly route.
They also noted that it had become that way ever since Harvey became the host in 2010.
Fox News had previously reported that the complaints about the show taking a more raunchy direction have already been considered old news.
Since Harvey took over, he has been the only host ever to have constant increases in rating each year.
Reports revealed that the sexual jokes being said on the show might be the reason why the game show's viewers have increased.
Also, Harvey prides himself on calling out the contestants when they come up with bizarre answers.
Speaking with Fox News, he said, "If someone said an answer that was so ridiculous, I knew that the people at home behind the camera had to be going, 'What did they just say?' […] They gave this answer that doesn't have a shot in hell of being up there. The fact that I recognize that, that's comedic genius to me. I think that's [made] the difference."
Aside from the "Family Feud" drama, Perrette also made headlines in the early days of August 2018, when she reached out to her fans to help out after her friend named Pep Williams went missing.
Please fill in your e-mail so we can share with you our top stories!