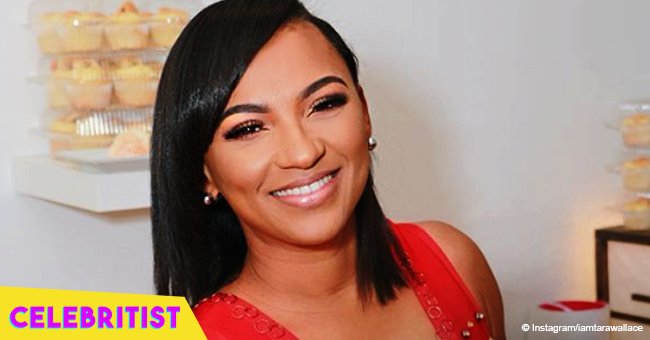 Peter Gunz and Tara Wallace's three sons ride bycicles together in recent picture
TV personality Tara Wallace, best known for "Love & Hip Hop: New York," took to Instagram to share a slideshow of her three sons riding bikes in different outfits.
The first photo portrayed two-year-old Ethan behind his two brothers wearing black shorts, a white shirt, and blue shoes looking at the camera in a very serious way.
Five-year-old Kaz was also looking at the camera wearing a big red Nike shirt and black and white shoes. Ten-year-old Jamison was closer to the camera wearing red shoes, black shorts, a white shirt, and a backpack.
In the following photos of the slideshow, Ethan could be seen getting closer to his brothers until he posed right next to them for the last couple of pictures.
For the caption, Tara wrote: "I do it for these babies." As soon as she shared that slideshow, her fans and followers took to the comment section to share their thoughts.
One of them was Instagram user Angela Renay, who pointed out that the three of them was handsome and that Ethan looked like Peter Gunz's twin, the boy's father. @lovelifeperiod_ chimed in and said that Tara was doing an amazing job with her children.
TARA AND PETER'S RELATIONSHIP
The romance that the couple has had throughout the years is among the most notorious and dysfunctional on-and-off relationships on reality shows as both of them, and Amina Buddafly, have been the principal theme of several seasons of "Love & Hip Hop."
During an interview with VH1, Tara revealed that, when several people started saying that she was pregnant because her belly looked bigger than normal, Peter contacted and told her that she looked good and that he hoped the negative comments weren't affecting her self-esteem.
SHE IS DONE WITH HAVING CHILDREN
After that, Tara was asked whether or not she could have more children with Peter, but she confessed she wouldn't have any more children whatsoever.
"I don't want any more children because I really want to give my three children all of my attention and time. That's most important thing for me. I don't have to have another child by Peter to prove that he loves me. I don't want any more children [sic]," said Tara.
Please fill in your e-mail so we can share with you our top stories!