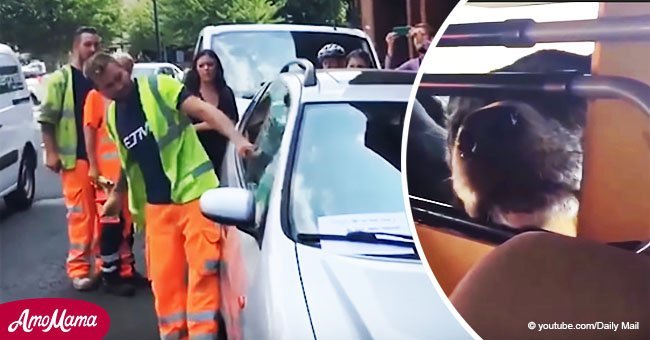 Workman smashes window with hammer to save 3 dogs left inside hot car

On the hottest day of the year in the UK, a person decides to leave their dogs locked in the car but another person takes actions to rescue them.
A worker realized that there were three dogs locked in the back of a car parked on the street in broad daylight under the bright sun, the day that became the hottest day of the year during a heat wave that has not been felt since 1976.
The incident took place in Bristol on July 26, the day when the temperature reached 35 ° C, so several people who were gathered around the car agreed that the best they could do for these poor creatures was to get them out as soon as possible.
Someone who had been observing the situation decided to even place a warning sign on the windshield wiper of the car that said "Dogs die in hot cars. You have been reported to the police. "
Several people waited in the parking lot next to the car for the owner of the dogs to arrive, since the estimated time of the parking ticket was about to expire. However, the time arrived and the owner still did not appear. Read more on our Twitter account @amomama_usa
The people who wanted to save the dogs from the crushing heat wave knew that it was illegal to break into someone's car, so they thought that the best they could do was wait for the police to arrive and decide what to do.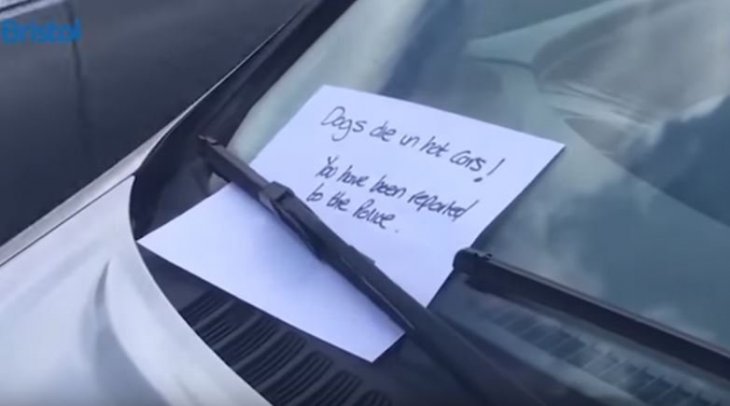 Source: YouTube/MailOnlineVideo
However, a worker who observed everything that was happening thought that it had been too long and the health of the animals would be seriously compromised if they kept waiting for more time for the owner to arrive.
So the man decided to use a hammer to break one of the side windows of the vehicle and this form lets the air circulate inside the car and cool a bit to the heated animals.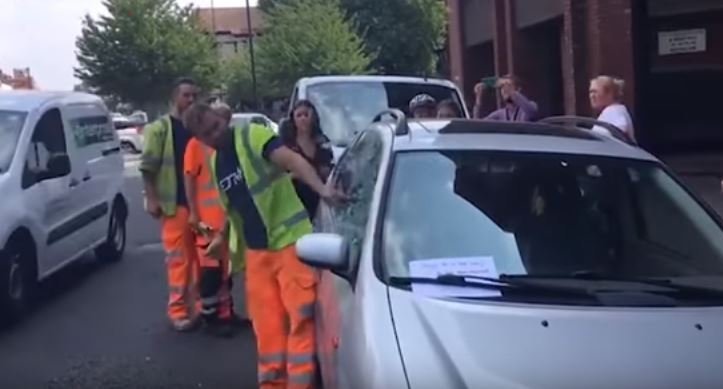 Source: YouTube/MailOnlineVideo
When the owner of the dogs returned and saw what had happened with his car he went into a rage, however, the people who were present at the place made it clear that they had to take these drastic measures for the safety of the dogs.
The poor animals had spent several hours locked in these conditions before the decision was made to force entry to the vehicle and they could be given water to prevent them from dying of heat stroke and dehydration.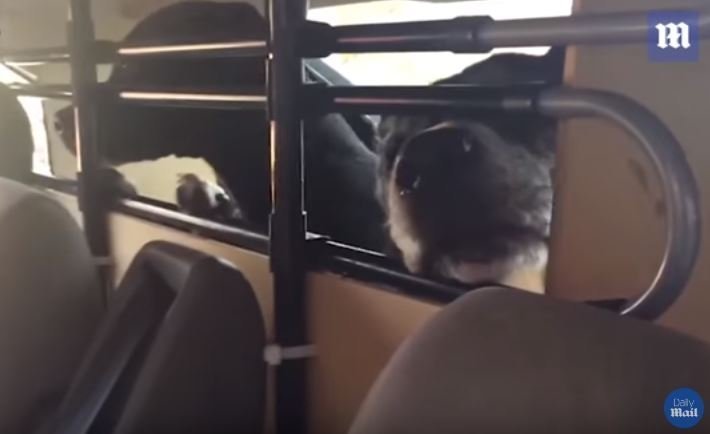 Source: YouTube/MailOnlineVideo
It is of the utmost importance that animal owners avoid exposing them to these kinds of circumstances that can easily endanger their lives, so do not leave your pets locked in the car even if the day is not hot.
Please fill in your e-mail so we can share with you our top stories!