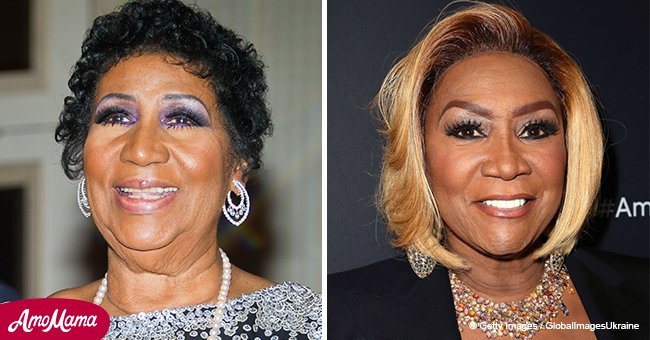 Fox News honored Aretha Franklin's death with photo of wrong celebrity

Mere hours after Aretha Franklin's passing, Fox News shared a "tribute" online to commemorate the singer's life, but it didn't have the desired effect.
In a tweet that since been deleted, Fox News shared a post with the caption: "BREAKING NEWS: Aretha Franklin, 'Queen of Soul,' dead at 76.
It was accompanied by a video collage of Franklin's life. One of the slides had "Aretha Franklin, Singer, 1942 - 2018" superimposed over a photo of a different singer.
Follow our Twitter account @amomama_usa, and scroll down to read more about this embarrassing mix-up.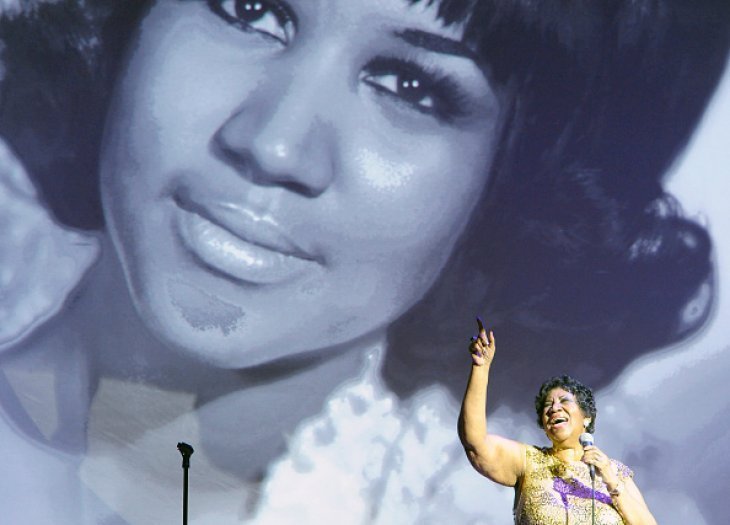 Source: Getty Images
The photo of LaBelle was taken from a performance four years ago when she performed "Over The Rainbow" for former President Barack Obama.
Fox issued an apology and deleted the tweet but the damage had already been done, and the network now finds itself in the middle of a social media storm.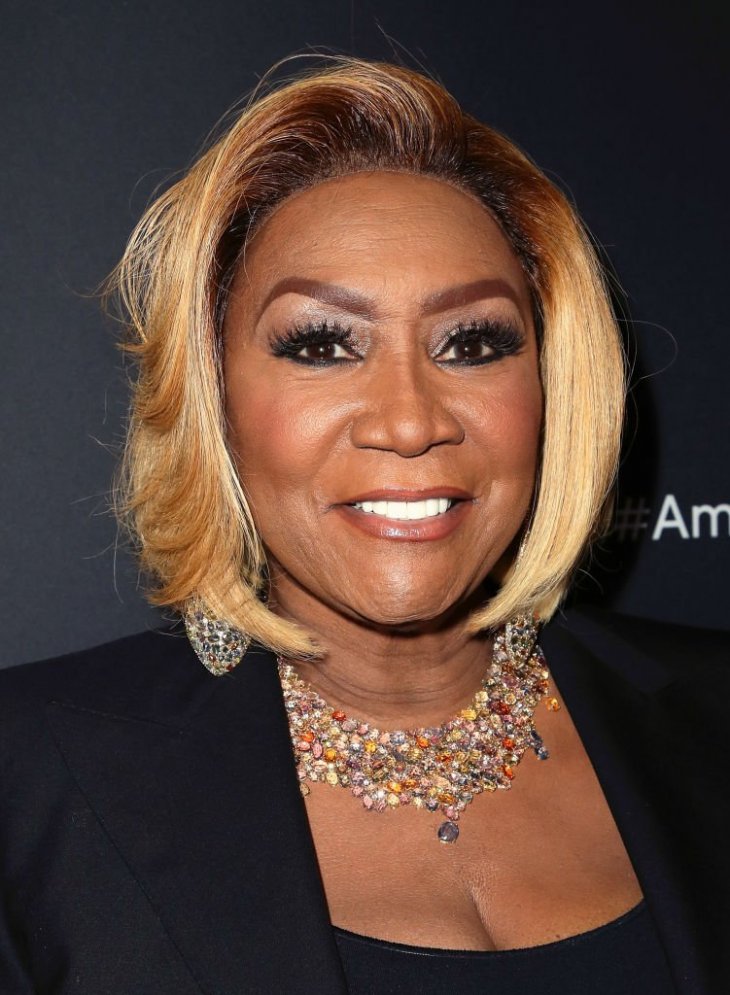 Source: Getty Images
Bad Fox Graphics sarcastically said that the error is "understandable," subtly indicating that the mix up was racially motivated, and snidely added:
"It sure is confusing, because they're both ... uhh ... excellent singers."
A Twitter user known as Rhiannon said the correct name for Fox News is Faux News, while Hugh Jasoul said the network is "so inept."
A user known as Auntie Social said what nobody wanted to admit: "In their defense, they think 'those people' all look alike." Sharon concurred and added: "We don't all look alike!"
Isha said the Fox News staff is "so narrowly focused on berating African Americans that no one on the production line can tell the difference between two famous singers."
Shortly after Franklin's death, LaBelle said on Twitter that she was "deeply saddened about the passing of the Queen of Soul."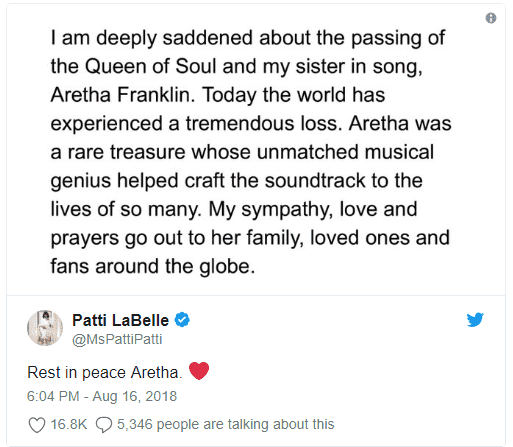 Source: Twitter / Patti LaBelle
She referred to Franklin as her sister in song added that the world experienced a tremendous loss. She concluded:
Aretha was a rare treasure whose unmatched musical genius helped craft the soundtrack to the lives of so many.
Please fill in your e-mail so we can share with you our top stories!