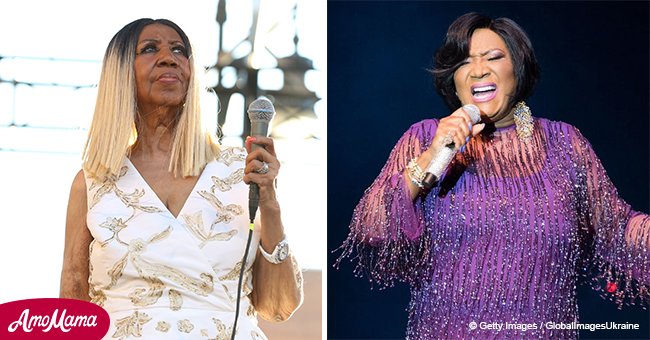 Fox News apologizes for their scandalous tribute to late Aretha Franklin

Since their embarrassing slip up in confusing Patti LaBelle for the late Aretha Franklin, Fox's apology was exposed as a lie.
Fox News shared a post about Franklin's passing, but the video collage included a photo of LaBelle with the text "Aretha Franklin 1948 - 2018" superimposed.
Follow our Twitter account @amomama_usa, and scroll down to read more about their apparent apology.
Netizens soon realized the error and called Fox News out on the slip-up. Fox then apologized, but that only seemed to make matters worse.
The network's vice president, Jessica Santostefano, said:
Our intention was to honor the icon using a secondary image of her performing with Patti LaBelle in the full screen graphic, but the image of Ms. Franklin was obscured in that process.
Santostefano added that they "deeply regret" the error but the inconsistencies of her statement were soon pointed out.
The image of LaBelle was taken from a 2014 event when she performed for former President Barack Obama. Other singers also performed that evening, but Franklin wasn't one of them.
She never shared a stage with LaBelle. Therefore Franklin's image couldn't have been obscured as Santostefano claimed.
Calina Paige wanted to know if the fact checkers at Fox was on strike, while a user known as Beagles Resist said:
"This explains why their viewers never know a single solitary grain of truth about anything whatsoever."
Musician Andrew Kirell said the apology sounded off because "as the original AP image shows, Aretha did not perform with LaBelle.
Nikki joked that Obama was to blame because "he should have made Aretha and Patti stand next to each other on stage so @FoxNews wouldn't be a liar four years later."
Earlier this year, Fox News shared an image live on TV by mistake that showed the general public doesn't trust the network. Read more here.
Please fill in your e-mail so we can share with you our top stories!