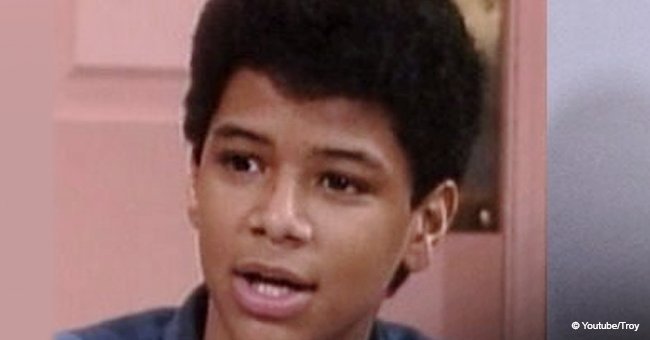 Remember Vanessa's boyfriend Robert on 'The Cosby Show'? He shared photos of his growing kids

Dondre Whitfield earned many accolades for his portrayal of Robert, Vanessa Huxtable's boyfriend on 'The Cosby Show.' For Whitfield however, it appears the role he is most proud of is that of a dad.
49-year-old Whitfield, once again took to Instagram to share pictures of his adorable kids. One look at his Instagram and you're sure to see just how fond of his family this man is. One of the pictures featured he and his son, Dondre Jr., at a groundbreaking ceremony.
Another showed his daughter, Parker Richardson, posing with the first black female captain of Delta Airlines. The "Queen Sugar" actor also channeled some inspiration with the photo, declaring:
"This is how sisters encourage their little sisters!"
In the third picture, Whitfield is pictured with his daughter and two other girls, and refers to them as his "Baller babies." His caption is a testament to the fact that the "All My Children" star is a natural father, and not just to his biological kids. He wrote:
"I have had the pleasure of having two of my "Baller Babies" hang out with me and my biological "Baller Baby" today. I took them to @warnerbrostv while I did some ADR for @queensugarown for @owntv and then shared some supreme quality time talking, eating and then a movie. I see so much promise for their future and the trajectory of their life. I want them and my other Firestormz baller babies to know that I will always be their coach and a Man they can always depend on!!!!!! Remember, "teams are temporary, but Family is forever!!!!! I will never abandon any of you! That's a promise!!!!! Coach Dré"
Whitfield, who has been married to his wife, Salli Richardson, for almost 16 years, has never let work get in the way of family commitments. It's no surprise that his lovely wife, also an actress, is a happy woman. She admitted in an interview:
"Yes! My husband, Dondre, and my two children make me incredibly, incredibly happy. Plus, I get to go to work doing a job that I love. I'm very happy and grateful"
It is not clear when their first child, Parker Richardson, was born, but their son, Dondre Jr. was born in January 2009.
Please fill in your e-mail so we can share with you our top stories!