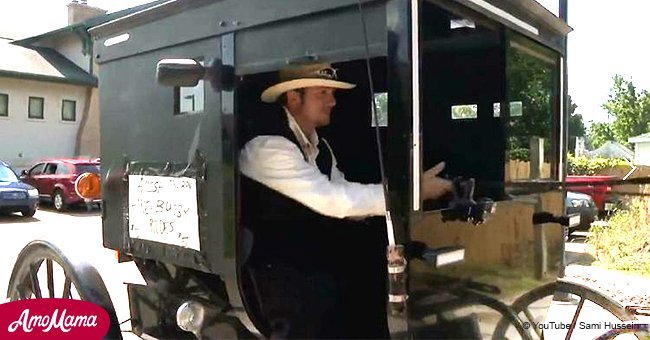 Man starts Amish Uber service with horse and buggy
Timothy Hochstedler started a unique style of chauffeuring people around St. Joseph County in Colon, Michigan in his horse-drawn buggy.
A video report uploaded to YouTube revealed that Hochstedler is calling his new offering an Amish Uber service as it offers people a ride around the town for a $5 flat fee.
Speaking to WWMT-TV, Hochstedler opened up about why he is calling his service an Amish Uber. He told, "Uber is a cool thing, every single year something new comes in and Uber is hot right now, so we have the Amish Uber. We can deliver people to their front doorsteps."
Keeping in line with Amish culture, which mostly stays away from several kinds of modern technologies including automobiles, Hochstedler's Uber does not have an app for calling in his service.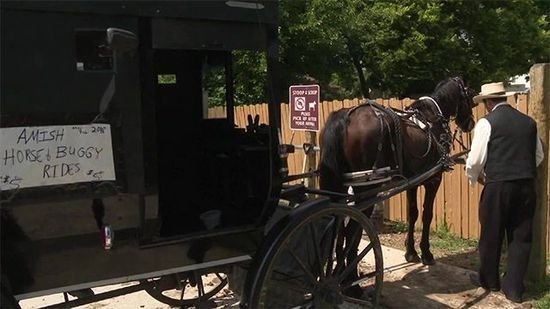 Source: YouTube/Sami Hussein
Follow us on Twitter to learn more.
Although he has named it Uber, he is in no way associated with the ridesharing app. He also can't be contacted by a touch of your phone.
To get a ride in this unique kind of Uber, the travelers and passengers must spot Hochstedler and flag him down if they are hoping to get a ride.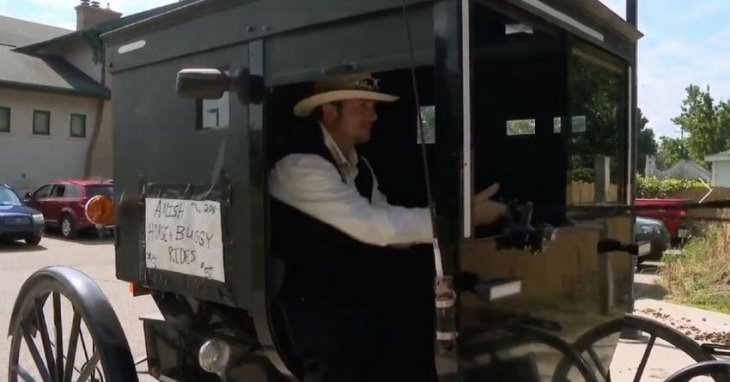 Source: YouTube/Sami Hussein
One of Hochstedler's customers, Becky Phelps, also told the online source, "I don't think there's Uber down here so it's pretty cool," It gives people an option that can't drive or don't want to drive or shouldn't drive."
At the moment, customers can only receive the ride on the Amish Uber on weekends. However, Hochstedler revealed that his business was growing as people from Colon or outside are both equally interested in getting a ride.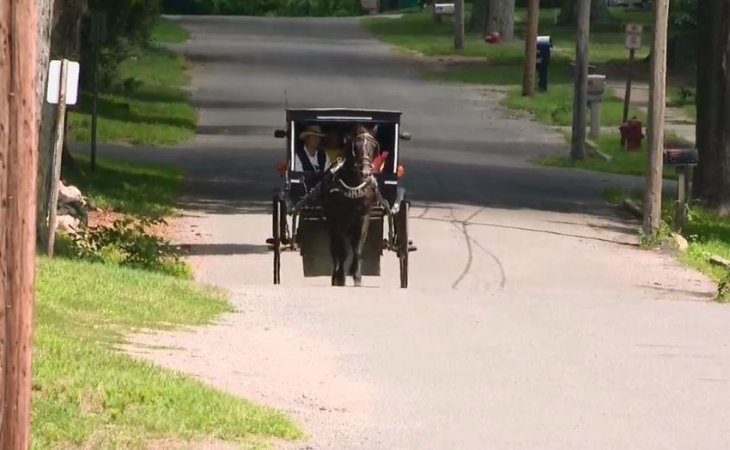 Source: YouTube/Sami Hussein
"Most of them aren't from Colon, but the Colon people have given me a few options like: Would you give me a ride to Curly's? Would you go to my house? And, yeah I'd do that," Hochstedler opened up about how his business is run.
Hochstedler's approach to staying truer to the traditional way of doing things is typical of the Amish culture. Sometimes, people living in this community are even known to have escaped just to get away from the traditional approach.
An Amish girl, Emma Gingerich, was one of such members of this community who escaped the community and lived on her own. Later, she accounted her struggles of having lived alone in her book, Runaway Amish Girl.
Please fill in your e-mail so we can share with you our top stories!