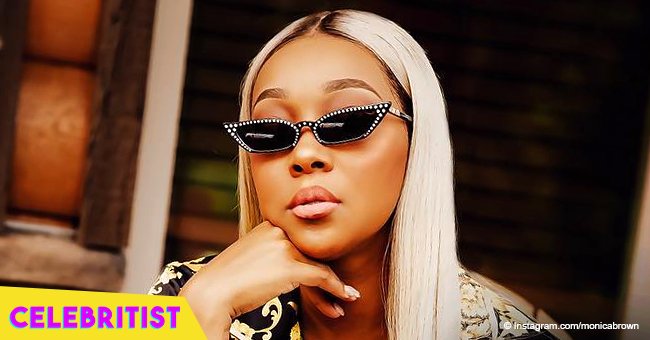 Monica Brown tried to help a wife beaten by husband, but the situation takes a sad turn
Atlanta's R&B songbird Monica Brown has been trying to live a low key life. However, when she saw a wife being beaten up by her husband, she wasn't going to just stand around and watch.
While shopping with her brother, she witnessed a man "screaming at his wife". The man then proceeded to beat him senseless in the car. Making sure to help the poor woman, her brother and friend proceeded to stop him while the "After The Storm" singer tried to help the woman. However, Monica was shocked when things took an unexpected turn.
When she was trying to help the wife, she herself told the singer to "get away, you're just looking for something". Shocked, confused, and mad, Monica proceeded to back away. Despite being in such a terrible situation, you cannot help someone who doesn't want to be helped.
The situation might not have ended the way she wanted it to, it is good to know that the singer wasn't about to just stand there and do nothing about someone being beaten up. There might come a time when the woman being abused really needed help to get away from a toxic person in her life, and staying vigilant and open to help like Monica can save someone's life.
Brown has always been a kind-hearted person, and it might have something to do with the way she was brought up. Recently, she shared a touching photo of her and her father. The beautiful Atlanta native leaned on her father's chest ass he affectionately placed her hand on his chest. Reciprocating the love, her father had his arm around his daughter as he rested his head on hers.
This just proves the loving and caring relationship between the father-and-daughter duo, which then would explain why she condones violence and makes sure to take an active part in trying to stop it. People with good examples as parents and those with good relationships with them tend to always try and do the right thing, no matter what the outcome is.
Hats off to you, Monica!
Please fill in your e-mail so we can share with you our top stories!