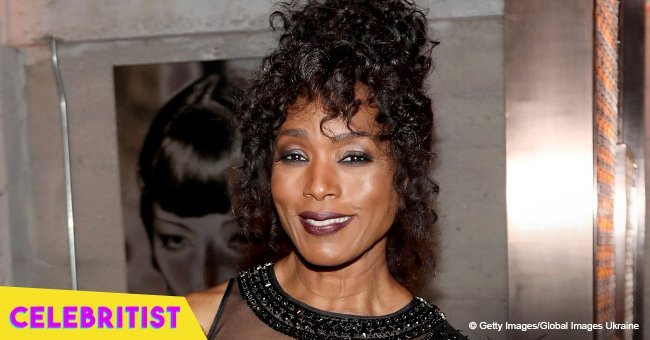 Angela Bassett shares photo of herself in colorful bikini on her 60th birthday
Angela Bassett posted a striking photo on Instagram when she celebrated her 60th birthday last Thursday. She wore a colorful patterned bikini and smiled at the camera.
Bassett showed off her slim figure and what appeared to be silky smooth skin. Her hair was collected in a low bun with loose curls framing her face.
She wrote as her caption:
"Happy Birthday to all my Leo brothers and sisters. Let's eat cake!"
Her fans, upon seeing the seemingly ageless Bassett, wished her happy birthday. Many were shocked by the stunning photo.
Instagram user Robin Martin commented:
"Girl [sic] you are an example of what fabulous looks like. Happy Birthday, Beautiful."
Another user, Mr. McKinnon, simply said, "Unbelievable."
Bassett's stylist Jennifer Austin deserves some credit for the high fashion sense of Bassett. According to PeopleStyle, Austin said:
"With Angela, I push the lines of what society thinks a woman of a certain age should look and dress like. When I style my clients I dress them based on their personality, energy, and spirit as well as their body type and what they realistically can pull off."
Just days earlier, Angela posed alongside Jessica Robin Moore. The comedian, who posted the photo of the two, was ecstatic as Bassett had commented how Moore could pass for her daughter.
"She say "Now YOU look like you can be my child." I [expletive] near died 5 times, couldn't even breath. #AngelaBassett I love you then Mommy."
Who wouldn't want to inherit the genes, philosophy, and attitude that has kept Bassett looking at least half her age? The icon continues to be a success regardless of time.
Most recently she played Queen Ramonda in the "Black Panther" movie earlier this year. The wildly popular film featured an advanced city called Wakanda, and Bassett expressed how she just had to keep something from the set.
"I kept the Wakandan beads. I had to make friends with the prop guy to get those bad boys."
The "What's Love Got To Do With It" legend continues to turn heads on red carpets and in magazines.
But Bassett doesn't really like the compliment that she "looks good for her age."
According to Celebrity Insider, she even thinks the expression is a bit weird and insulting. Bassett knows it will continue though, so she's resigned to it.
"I guess it's a high-class problem to have."
Let's hope we all have that problem at the age of 60.
Please fill in your e-mail so we can share with you our top stories!