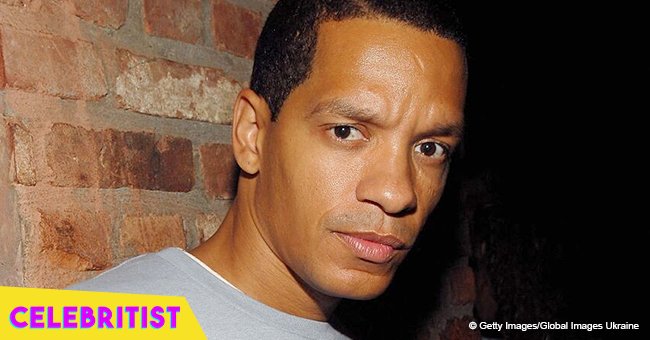 Peter Gunz melts hearts with swim time video of daughter Cori
Rapper and TV personality Peter Gunz, best known for the Hip Hop duo Lord Tariq and Peter Gunz, took to Instagram to share a video of himself and his daughter playing in a pool.
The recording started portraying a shirtless Peter wearing sunglasses and talking to the camera saying that the doll he was holding was called Bell. He added that the toy was sunbathing with no clothes on.
After that, the proud father turned his camera so his daughter, four-year-old Cori Gunz, was also shown. She was in the pool wearing a one-piece swimsuit and fuchsia arm floaties.
The girl told Peter that the doll she was holding was called Fairy, so the man asked Cori where the boat was as the toys were going on a boat ride.
Once he found the little ship, he placed Bell in it and gave it to Cori so she could put Fairy in it, as well. Later, the girl was portrayed going to the middle of the pool with the dolls, but the father said "They're drowning! Save them."
Cori immediately grabbed the little boat again and saved the day. Even though the video showed an adorable moment between the father and his daughter, Cori's mother, Amina Buddafly, has been outspoken about the things that Peter doesn't show on Instagram.
HE NEVER SHOWS UP
In late July, Peter took to Instagram again to share a photo of his daughter wearing a blue princess dress on her birthday. In the caption, he revealed that he couldn't make it to Germany, where Cori's birthday was celebrated.
He added that that's why he was sending love and wishing her a happy birthday, and finished saying that he would be in Los Angeles waiting for her. However, Amina chimed in and wrote in the comments section that Peter would be waiting for her in LA.
"U ain't gona be there when we get back like u wasn't there last month and the month before or the month before that, despite saying u will… posting on here but not one call.. saying u was gona come to Germany when we knew u wasn't gona make it was whack [sic]," revealed Amina.
MAKING THINGS CLEAR
After writing that in the photo that Peter uploaded, Amina posted a text on her Instagram Story saying that she was not mad because Peter missed his daughter's birthday as she could understand how his life was going.
What drove her to write that message was that he continued making promises he couldn't keep.
Please fill in your e-mail so we can share with you our top stories!