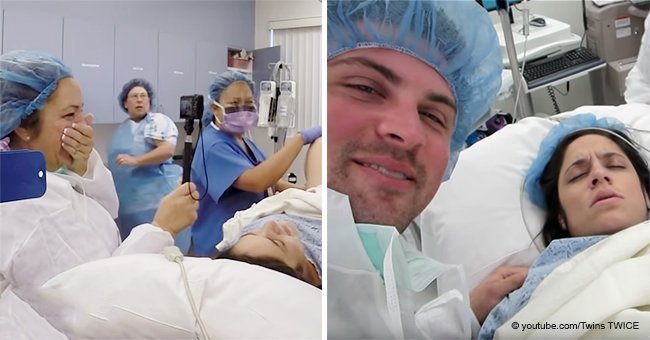 Husband films birth of his child. Video captures nurse covering her mouth when she hears a cry
A strange case occurred in the United States, where a mother who had twins, had already had another pair, two years ago.
Having twins is a happy, stressful, and hectic thing at the same time. While many couples dream of having a lovely set of twins siblings, it is something rather rare to attain.
Erica Newschafer was lucky enough to have a proclivity for conceiving twins. She was so fortunate that two years after giving birth to twins she learned that she was expecting two more, and this time she knew what it was like.
The children's father has documented every moment from the new twins on video, even since they were born. The loving man captured his wife's entire childbirth labor and managed to catch a very comforting situation. Read more on our Twitter account @amomama_usa
The family keeps an online journal in which they share the lives of their children with the public. There they told the story of how they welcomed a daughter, Mylee, followed by the first pair of twins, Kai and Mya, in 2012.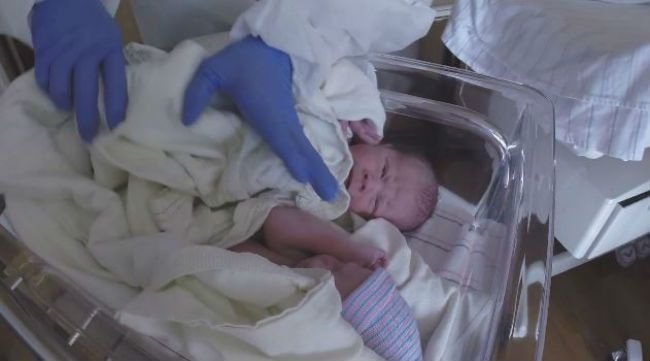 Source: YouTube.com / Twins TWICE
After that, Erica learned that she was pregnant with twins again, and had to start planning another strenuous labor. In fact, this natural birth lasted three hours.
To capture the entire event, Weston arrived at the hospital with his computer, an iPad, and his GoPro camera. Everything was ready to film the birth of his new pair of twins.
While the full video is fun and sweet, the moment that really generated a reaction came towards the end of the footage.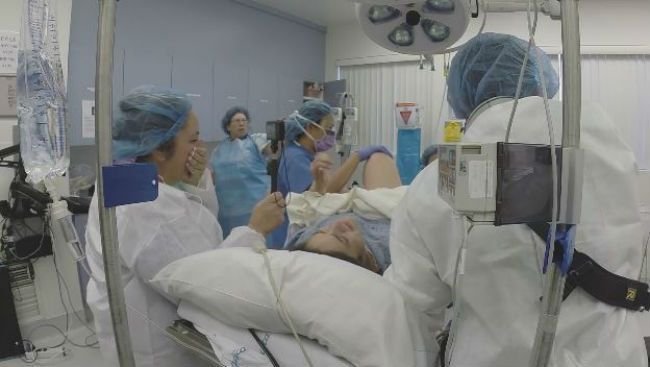 Source: YouTube.com / Twins TWICE
The nurses who helped Erica during her delivery gasped and covered their mouths when they heard the crying of the woman's babies.
This time, the Newschafer's waited until delivery to discover the gender of their babies, and they were pleasantly surprised by two healthy children. The children of Erica and Weston were given the names of Kale and Kane.
The video of the delivery, which took place in 2014, has been played more than 2 million times, and it seems to have a teaching for all.
The most important one would be to never get too attached to your expectations, because the universe may have a surprise planned for you. Just accept the gifts that this gives you with gratitude and love, and you will not regret it.
Please fill in your e-mail so we can share with you our top stories!