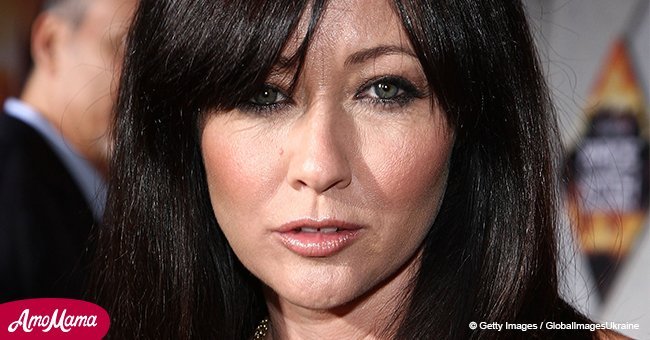 Remember Kris from 'Our House'? Here's how she looks after battle with cancer
After two years of being away from castings, studios, and shootings due to breast cancer treatment, the actress returned to the spotlight looking wonderful.
Shannen Doherty, best known for her roles as Brenda Walsh in "Beverly Hills, 90210" and Prue Halliwell in "Charmed," hit back after battling against cancer by joining the cast of "Heathers" in 2017.
The actress was diagnosed with breast cancer in 2015, and began a two-year-long battle with the disease. During her fight for her life, she underwent a mastectomy in May 2016.
After that, she also had to undergo chemotherapy and radiotherapy. At the end of April 2017, she announced that her cancer was in remission.
About the experience, she wrote:
"As an actor, people bench you. They you're to [sic] weak, not able, etc, etc. And yet it's something like work that invigorates and renews strength to conquer the unimaginable beast."
Following the news that she was in remission, she wanted nothing more than to get back to her career, thanking everyone involved in "Heathers" for "allowing her to play someone else."
She also shared a photo on her Instagram account showing off her new hairstyle.
After two years of sporting a crew cut due to her chemotherapy, she was ecstatic to have her long hair back, stating that it made her feel more like a woman to show off her long locks for the first time in two years.
In May 2018, two years after her mastectomy, she underwent breast reconstruction surgery. She shared a photo of herself and her mother in the hospital on Mother's Day, thanking her for her constant support.
She had originally undergone only a single mastectomy, and the results had been awful for her when she was being fitted for custom bras.
"It was traumatic and horrible, and I didn't think anything of it at the time, then my mom went with me and I broke down crying in the dressing room and ran out," she said. "And then sat in the car crying."
She was over the moon to have her reconstruction surgery.
Just a month earlier, she had shared that one tumor marker had come back elevated when she had returned for a check up, but she was remaining positive that it would be nothing to worry about.
Please fill in your e-mail so we can share with you our top stories!