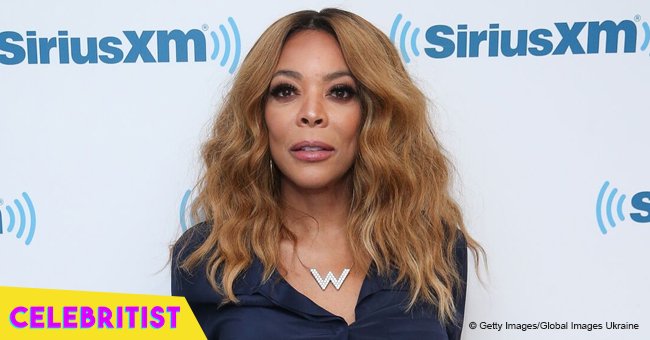 Wendy Williams stops hearts with photo of herself before and after major weight loss
TV host Wendy Williams, best known for the "Wendy Williams Show," took to Instagram to share a photo of herself portraying how much weight she has lost in 18 years.
Her post consisted of two images pasted together. The one on the left showed her in 2000 wearing a black crop-top and zebra-patterned pants flashing her big baby bump while the one on the right displayed her in 2018 wearing a pink and back outfit.
Even though the first photo showed her pregnant, it is evident that she has lost several pounds in the last couple of years. In the caption, Williams wrote that she was 297 pounds in 2000.
As soon as the host uploaded that picture, her fans and followers took to the comment section to share their thoughts.
One of them was Instagram user Sandra Avitia-Quintero, who admitted that Williams made 297 pounds look good. @carlit0swayy chimed in and said that she probably worked very hard to get her body back in shape.
WHY DID SHE START LOSING WEIGHT?
During an interview Williams had with E! News, she revealed that one of the reasons she lost around 50 pounds in three years was to stop fighting with her wardrobe as she would always avoid wearing sleeveless shirts or dresses and other tight clothes.
"Those things get in the way of being a good host for the people … This is as good as it's going to get. I'm not gonna fight my body anymore, I've lost the weight, I feel fantastic [sic]," pointed out the host.
WILLIAMS IS STILL GETTING BACKLASH OVER HER BODY
Before losing weight, some people would say that Williams was overweight. However, now that she's a lot skinnier, people keep body shaming her by suggesting that she is too thin.
She was in an interview with Extra in late 2017 and pointed out that people were just jealous. Williams added that she weighed 145 pounds at that time and that she was "sleek, lean, and living [her] life."
At the moment, she is focused on her "Wendy Williams Show," the talk show that has been airing since July 2008.
Please fill in your e-mail so we can share with you our top stories!