LeBron James' wife steals hearts with video of oldest son carrying his little sister in a bag
Savannah James, best known as the wife of NBA star LeBron James, took to Instagram to share a video of two of her children surprising her in a very adorable way.
The short clip began with Savannah recording the living room of the family house and, from a door at one side of the room, the couple's middle child Bryce Maximus James got in wearing a grey sweater and black shorts.
He was smiling while carrying a backpack that seemed to be quite heavy. He slowly got closer to the couch where his mother was recording everything and sat down, carefully placing the bag on the sofa, too.
Later, the boy turned around and started revealing what he got in the bag. Suddenly, a pair of small hands and feet began coming out.
A clearly surprised Savannah couldn't find words to describe what was happening. It was the James' youngest member, four-year-old Zhuri Nova, who was having some troubles to get out of the backpack.
Still laughing, Bryce helped his sister out, and all that Savannah could say was: "that bag is too big." Right after that, the girl jumped on her mother and the video ended.
As soon as that video was uploaded, her fans and followers took to the comment section to share their thoughts. One of them was Instagram user @ya_nasi, who pointed out that people could tell how much Bryce loves his sister.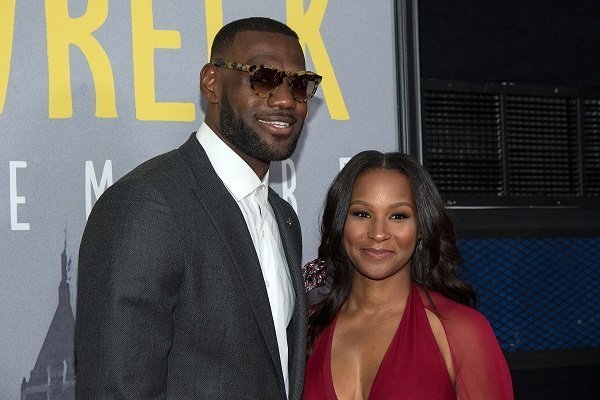 A DANCING PAIR
That was not the only video Savannah has shared portraying the couple's youngest children having fun as in early August, the proud mother shared several recordings on her Instagram Story depicting Bryce and Zhuri dancing next to each other.
The James siblings show off their best moves with Bryce leading and little Zhuri following with no problem to catch up with her brother's abilities.
Most of their moves were taken from the very popular video game Fortnite, and even though Zhuri is probably too young to play, her steps were as good as Bryce's.