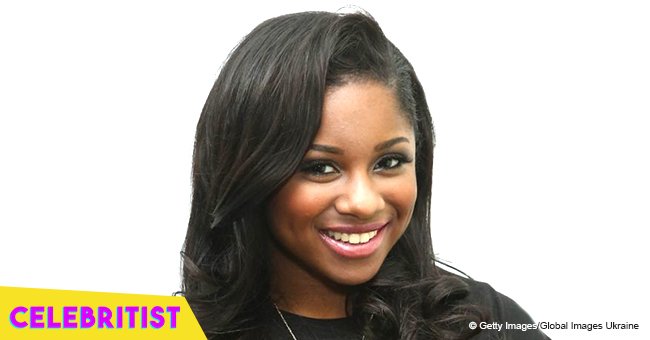 Reginae Carter sparks heated debate over her boxing skills in laterst workout video

Reginae Carter tried to show off her boxing skills recently, but instead of impressing her fans, she ends up sparking a debate about how she was playing the sport.
The 19-year-old daughter of Toya Wright and Lil Wayne is an avid gym-goer, and her diehard fans already know this. However, when she tried to show off a new sport that she tried out, people started slamming her technique.
Thinking that the teenager was trying to learn how to defend herself without realizing that she was using boxing as a new form of working out, people were quick to judge her in the comment section of her post.
"@jus_a_regular_degular_chic: When the internet think it's a game‼️‼️ knocking off heads and sending them straight to Jesus‼️‼️ y'all better leave her and her daddy alone"
"@montana6lac6andana: Lucci 6etter watch out"
"@__zoh: @colormenae this how you coming about yo dad in the comments not playing with nun of these [expletives]"
This is not the first time that Carter is being criticized for something she has done this week, as she was recently under fire due to a video that her boyfriend YFN Lucci posted on Instagram. In the video, Reginae, Lucci, and her little sister Reign were in church when they started recording a video of the little girl and her sister sharing laughs. Since they were in a church, people felt it was inappropriate for them to whip out a phone to film themselves laughing.
What irked people on the internet was the fact that the pastor could clearly be heard preaching while the video was recording. Although the sisters looked adorable in their Sunday outfits, people chose to highlight the fact that they seemed to be disrespecting the place of worship.
Fans yet again chose to share how they felt about what they saw, flooding the post's comment section with their thoughts:
"@twashington4230: Ok this is beautiful but you guys are recording while in church"
"@slimladyj1989: Wow doing a video while the Preacher is preaching..... well somebody is not hetting the message. Thats is simply rude in The house of the Lord!! Nothing is sacred anymore! Where are your Morals!!!!!!"
"@konigin17: Dude couldn't put his phone away for 4 hours , sheeesh"
Toya Wright gave birth to Reginae on November 29, 1998, back when she was still with her longtime beau Lil Wayne. A good 20 years later, she gave birth to her second daughter Reign Ryan Rushing on February 8, 2018, this time sharing it with her boyfriend Robert Rushing.
Please fill in your e-mail so we can share with you our top stories!