Man rescues 11-year-old girl from kidnapper in broad daylight
Nazier Elahee sprang into action when he noticed that a man was trying to kidnap an 11-year-old girl, stopping him and then calling 911.
Identified as Jesse Woodard, the alleged kidnapper grabbed the child as she crossed the street from a park on Wiehe Road in Gold Manor, Ohio, as reported by Local 12.
Many people saw the incident, but only Elahee and his friend intervened.
Follow us on our Twitter account @amomama_usa to learn more and scroll down to watch the video.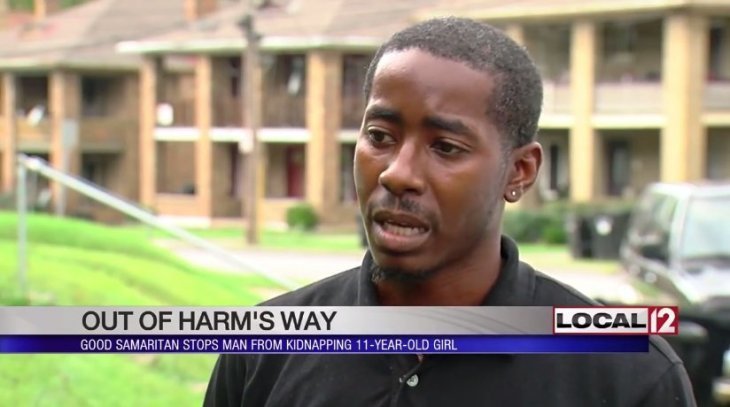 "If you look at the video you can see people coming and going. There's activity in the park. So it was very unexpected," said Police Chief Chris Campbell of the Gold Manor Police Department.
Elahee and his friend were talking when they noticed Woodard pulling the girl in the opposite direction of her home.
Woodard had a brief conversation with the girl before grabbing her by the wrist and leading her down the street, as shown by a surveillance video.
"I initially thought it was her father disciplining his child, taking her home, but as they got closer and they started to pass us, she leaned back and mouthed the words 'help me' several times and when she did that I stopped them and I asked if she was okay. She said no," Elahee recalled.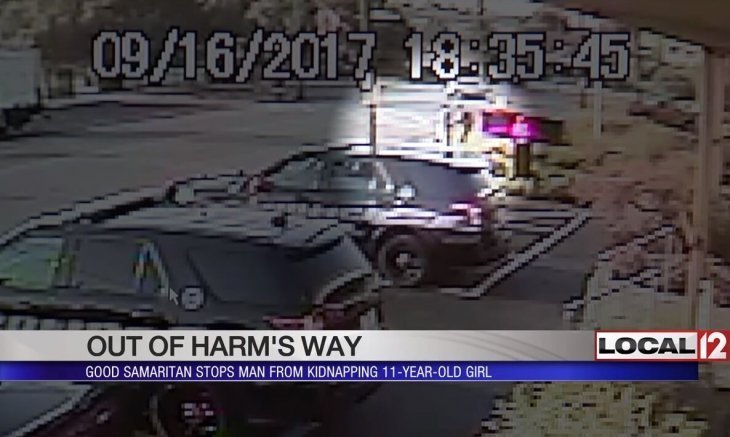 That's when Elahee and his friend separated Woodard and the girl. One of them called 911. When Woodard tried to run away, Elahee and his friend chased him.
Police officers were able to arrest Woodard and bring the child to safety because of Elahee and his friend.
Woodard is in the Hamilton County Jail on a $15,000 bond.
"Nobody should have to worry about their kids going to the playground and not coming home," Elahee said. "I have an 11-year-old myself and that's something that I think about every day. Just her going to school and not coming home. So hopefully they don't let that guy back out."
Police Chief Campbell has asked anyone who might have information about Woodard's previous kidnapping activities to speak with police.
In Bowling Green, Kentucky, police are also asking the public to help capture three men who kidnapped and molested two teenage girls at a hotel.