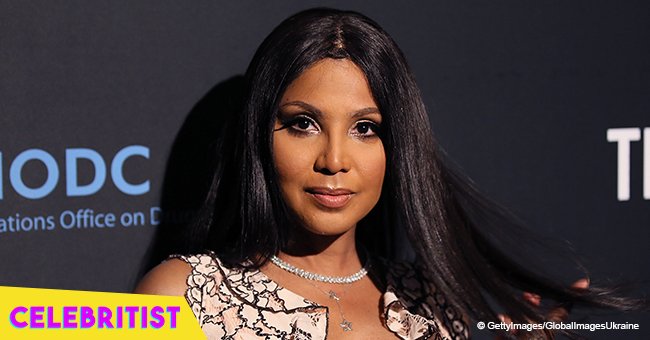 Toni Braxton rocks red lipstick & debuts lighter 'do after revealing why she postponed wedding

Singer and actress Toni Braxton, best known for "Braxton Family Values," took to Instagram to share a photo of herself with red lipstick and a new hairstyle.
In the image, Toni was portrayed side-looking at the camera while pouting her red-painted lips. Her makeup – especially her eyelashes – were on point. Apart from that, her lighter hairdo attracted a lot of attention.
For the caption, the singer confessed that she had been thinking about lightening her hair up and urged her fans to share their thoughts. As soon as she did so, her followers took to the comment section.
One of them was Instagram user Whitney Feather Stone, who confessed that it really didn't matter what Toni did as she would always look gorgeous.
THE REASON WHY HER UPCOMING WEDDING WAS PUSHED BACK
In February this year, Toni and her boyfriend, hip-hop tycoon Bryan Birdman Williams, announced their engagement. Soon after that, people started talking about that relationship as they couldn't imagine the "soulful R&B queen" with the rapper as they seemed to be completely different.
However, her most loyal fans quickly accepted and embraced their relationship, reported Celebritist. Unfortunately, the couple doesn't seem to decide a wedding date, which has sparked a lot of rumors.
THE NEWS CAUGHT THE BRAXTONS BY SURPRISE
Not even Toni's sisters, Towanda and Trina Braxton, knew that Toni hadn't picked a date yet as they were surprised when she asked for their help.
Toni confessed that her relationship with Birdman was not in trouble and that they hadn't selected a date yet because of her tight schedule.
"B and I got engaged seven months ago, but we haven't set a date because of my schedule. I hate that. You're supposed to set a date and stick to it. But unfortunately in our business it can be challenging sometimes," admitted Toni.
Even though Birdman and Toni have been friends for almost two decades, they started dating in 2016, and their love has grown stronger day after day.
Please fill in your e-mail so we can share with you our top stories!