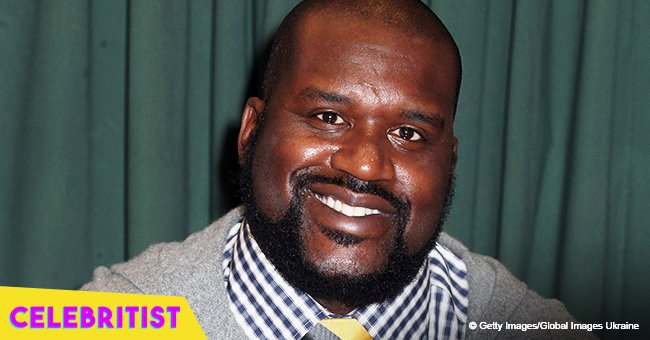 Shaquille O'Neal snatches hearts in embroidered black suit in latest pic
Shaquille O'Neal shows off a replica of the embroidered suit he wore when he married his ex-wife Shaunie O'Neal which is now available for people to purchase.
After tying up with department store giant JC Penney, Shaq debuted one of the suits that will be available for people to purchase in the retail store. The NBA superstar's latest collaboration is not just under his name but also has an extremely personal touch to it, which proves that he was really involved in the process of making it happen.
One of the suits to be sold in his new clothing line includes the same pattern as the one he wore during his wedding with ex-wife Shaunie O'Neal, who continues to be one of his closest friends up until today.
Although the O'Neals divorced in 2010 after eight years of marriage and although the basketball player publicly admitted to being unfaithful to his wife, she revealed that the both of them are friends and are in a good place. Due to their co-parenting of their children, Shaunie admits that they still get to spend time with one another.
"We've put it all away. We still have fun. We were at my mom's the other day having a round of free throws. We have a great time... I think we're actually better friends now."
The former NBA champion revealed his infidelity in his 2011 book called "Shaq Uncut: My Story". In the book, he narrated what went wrong in his marriage with Shaunie.
"At one time my ex-wife Shaunie and I were happy, but I admit it - I was a guy. I was a guy with too many options. Choosing to be with some of those women, well, that's on me. In my mind, I never did it disrespectfully, but obviously I shouldn't have done it all."
However, he admits that he has since then worked to become a better version of himself, changing the way he approaches relationships.
Now that he has more time on his hands, Shaq has been working on a clothing line collaboration with JC Penney, which is set to hit stores this season. He gave his fans a sneak peek of what he has in store, which has definitely hyped them up to wait for the line's launch.
Please fill in your e-mail so we can share with you our top stories!