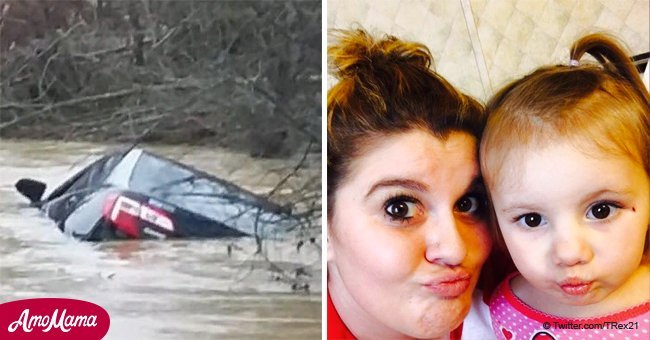 Mom and baby trapped inside sinking car saved by quick-thinking police officer
Shane Gibson jumped into a freezing river to help Kristy Irby and her two-and-a-half-year-old daughter, Allie. But the officer accredited rescue to Irby's resolve and internal strength.
According to a report from Clarion Ledger, Irby steered off the road and was caught in a creek in Pelahatchie, which usually is shallow. However, due to excessive rain, it had become a big river.
The accident occurred while Irby was on the phone with her husband and she had to stop her car hard to keep from hitting a deer. She lost control and skittered off the road, plunging into the freezing river.
The scared mother knew that she had to get herself and her daughter out of the car immediately as water began flowing in from the air vents of the car. She also could not open the windows or bust them initially.
Follow us on Twitter to learn more.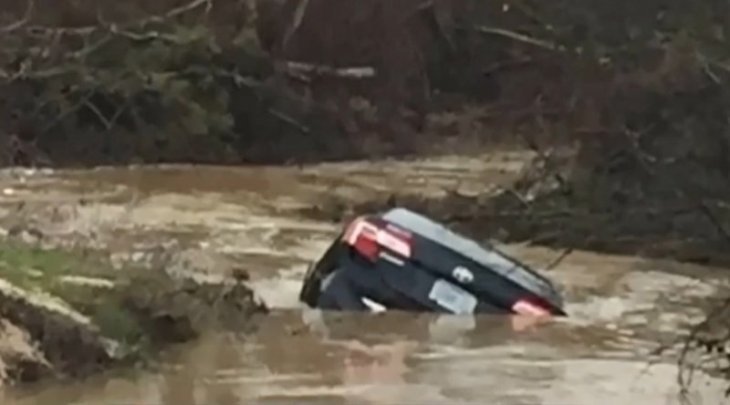 Source: YouTube/16 WAPT News Jackson
As she prayed to the God to look after them, she realized that the windows had finally rolled down. She caught her daughter and told her to hold her breath because they had to swim through the heavy current to survive.
She managed to get herself and her baby out the window and swam for a little bit before holding on to a tree with her one arm while carrying Allie in her other arm. She was desperately waiting for someone to come and help her.
Fortunately, a bystander had seen the car going into the river. The current of the river had already carried the car far away, reducing the chances of anyone spotting. However, this bystander had already called 911.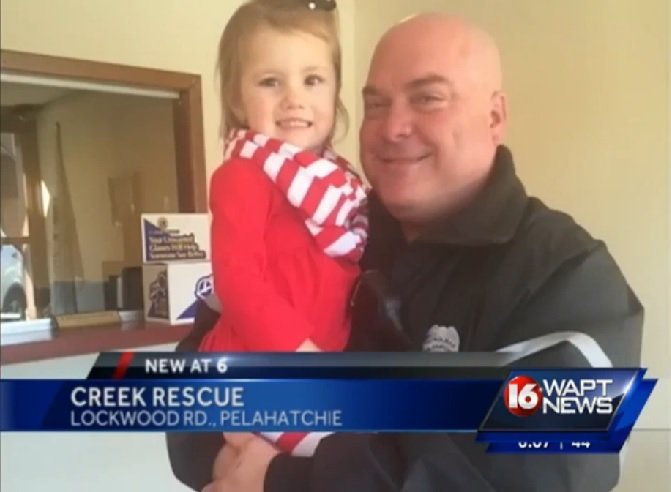 Source: YouTube/16 WAPT News Jackson
Officer Shane Gibson was the first one to answer the distress call. He followed the river's current and swam to Irby's half-submerged car. He could hear the mother cry for help, but he couldn't figure out where it was coming from.
Then he saw Allie's pink bow in a distance and finally saw the brave mother holding on to the tree, fighting the current of the river.
Gibson swam to them and carried the little girl to the bank first and then returned for the mother. The brave officer has hailed the mother as the real hero in the entire incident.
It's always inspiring to come across such real-life heroes, who show unreal strength in the times of need. In another similar story, a father proved to be a hero for his late son's girlfriend, when he decided to fulfill his son's last promise to her.
Please fill in your e-mail so we can share with you our top stories!