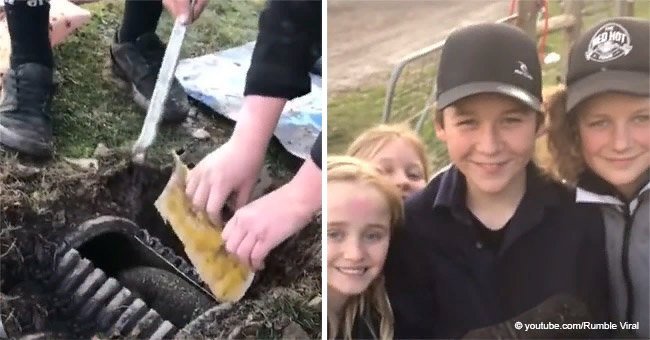 Children surprised with their findings after hearing noises inside a tube
Two girls save the life of a baby lamb that somehow got stuck inside a pipe. Thanks to the girls he is now healthy and happy.
Newborn animals get into quite complicated situations as they begin to know the world. It is not always easy to put them back on their feet.
Last September, Nick's daughter and Marnie Zielinski, owners of Zed & Co farms in Victoria, Australia, were walking around the farm with their best friend when they heard a deep cry.
When they heard it, they did not know it, but the cries were of a little lamb trapped in a pipe. Immediately, the girls searched for the adults to start the rescue operation.
The little daughter of Nick and Marnie Zielinski got her parents to help them, and these along with her farm team quickly started working for the rescue. Read more on our Twitter account @amomama_usa.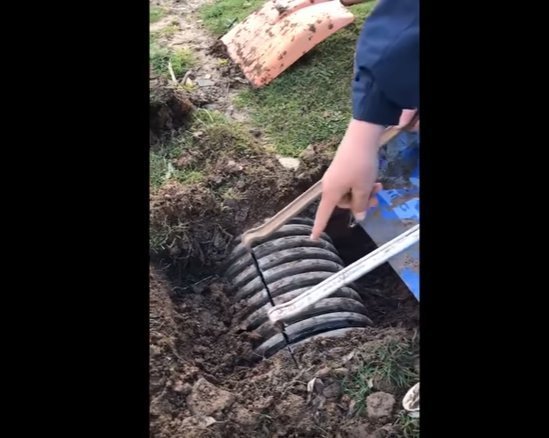 Source: Youtube/Rumble Viral
This noble work was baptized as "Operation Save Lamb", rescuers first removed part of the soil to carefully open the pipe. Then they used a grinder and levers to try to open it.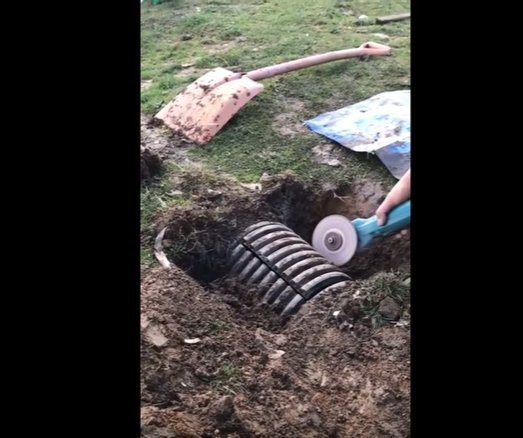 Source: Youtube/Rumble Viral
"I can see it, it's still alive, it's black," the children said, as they watched the work. Finally, they end up cutting a piece of pipe, which allows them to reach the lamb and remove it.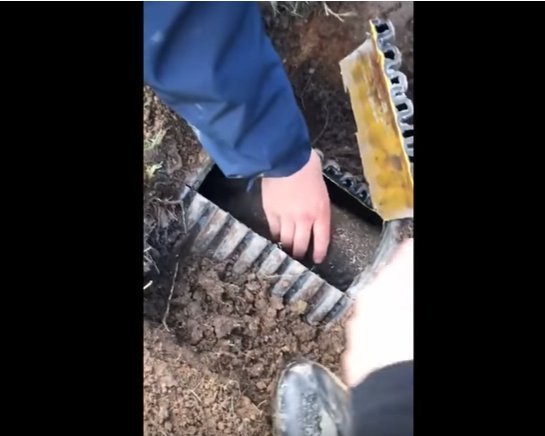 Source: Youtube/Rumble Viral
One of the rescuers carefully pulled the little lamb out of the tube, and the little one gave a relieved cry! Once the lamb was safe, the girls could not wait to load it.
Luckily, the girls heard the cries of the little lamb asking for help and were able to gather the troops in time.
Source: Youtube/Rumble Viral
After such a traumatic experience, the sweet baby received a good dose of affection and attention. All the little ones gathered in the place received the lamb with hugs.
The entire rescue process was recorded and uploaded to the farm's Facebook page, Zed & Co Freerange Farms.
As a result of the rescue, the lamb won a family and a name; they named it "Pipe-o". It was not known how he got involved in such a mess, but now he is safe and sound.
Users of the social network that watched the video praised the girls for rescuing the lamb, praising their good teamwork and good hearts.
Please fill in your e-mail so we can share with you our top stories!