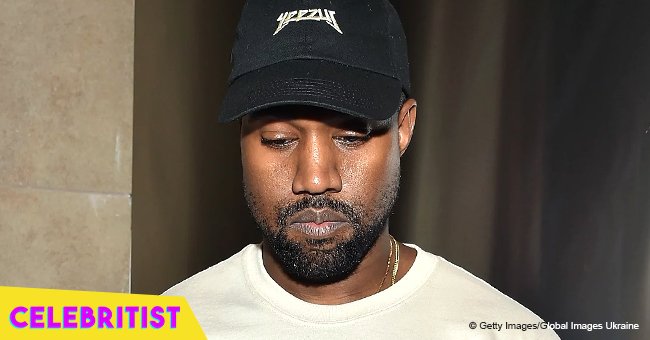 Kanye West breaks silence & apologizes for slavery comments in emotional interview
A tearful Kanye West opened up about the pressure he's under as he apologizes for his earlier comments on slavery. His latest interview signals a new beginning for the star who's been disappointing fans lately with his insensitive remarks.
Kanye West is making amends for his past misdeeds and hopes to be a better person. This was the mood he was in when he sat down for an interview with Chicago's WGCI-FM on Wednesday. The rapper apologized for his previous remarks on slavery which hurt his fellow black citizens.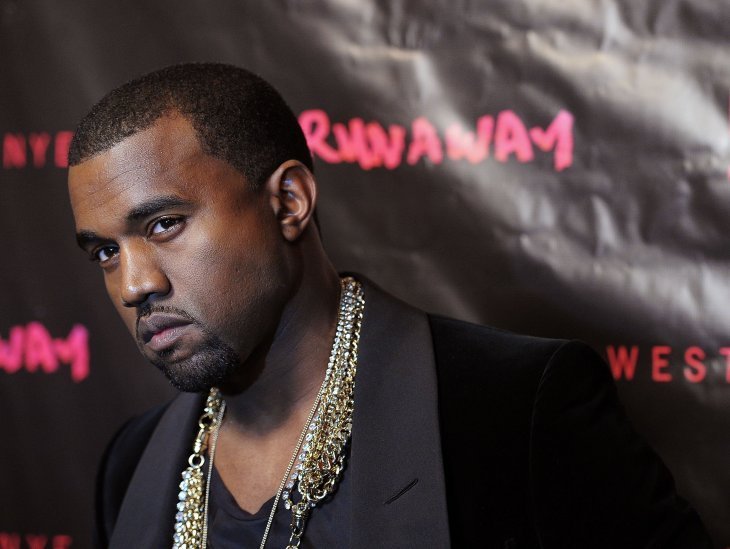 Source: Getty Images
In May, the husband of Kim Kardashian surprised his fans when he said slavery was "a choice" during an interview with TMZ.
"When you hear about slavery for 400 years ... For 400 years? That sounds like a choice. You were there for 400 years and it's all of y'all. It's like we're mentally imprisoned."
His statement surprised one TMZ staffer who questioned his stand and expressed his disappointment of Kanye.
"Frankly, I'm disappointed, I'm appalled, and brother, I am unbelievably hurt by the fact that you have morphed into something to me, that's not real."
Now realizing the damage his words had caused him and his fans, a regretful Kanye was sorry during his recent interview.
"I don't know if I properly apologized for how that slave comment made people feel. So I want to take this moment right now to say ... I'm sorry for people who felt let down by that moment."
Kanye also expressed his appreciation for the opportunity to speak up and explain his side.
"And also I appreciate you guys giving me the opportunity to talk to you about the way I was thinking, what I was going through and what led me to that. I just appreciate you guys holding onto me as a family."
The rapper realized how important he was to others after his TMZ comment.
"One thing I got from the TMZ comment was how much Black people love me and how much Black people count on me and depend on me. And I appreciate that."
Later on in the interview, Kanye was in tears as he described the pressures he's been dealing with.
"you need a village around you when you got someone that has so many responsibilities. I'm a voice for the Black community, I'm producing five albums, I'm dealing with people trolling me. It's a lot of pressure. I'm pitted in competitions against Drake and Virgil [Abloh] at the same damn time. I got to have the shoes poppin', I got to have the record poppin' to the "Kiki" level. My Blackness gets challenged. Am I talking White enough? Am I talking Black enough? Am I representing enough inside a country that we got brought into? Then I got to get the sandals the right size."
Good thing Kanye has his wife and her whole Kardashian clan to provide him support. Kanye also recognizes it's his wife's family who keeps her together despite the demands attached to her popularity.
"One thing that we can learn from my wife and the reason why she don't end up in UCLA [Medical Center] (where West was hospitalized) is because she has a family with her at all times, in all situations. So it's all of them against Hollywood…
It was also during the interview that Kanye finally addressed the question he evaded during his interview with Jimmy Kimmel earlier this month. The talk show host asked him what made him think Donald Trump cared about black people. Kanye is a vocal supporter of the current president and instead of replying, he kept silent and the show cut to commercial.
Now it seems he finally knows how to respond to the question when the hosts of WGCI followed it up with him.
"I feel that [Trump] cares about the way black people feel about him, and he would like for black people to like him like they did when he was cool in the rap songs and all this."
Kanye also said he believed the president will go to great lengths to get the support of African Americans with an ego like his. He adds,
"He wants to be the greatest president, and he knows that he can't be the greatest president without the acceptance of the black community."
Kanye's latest interview comes in the heels of fans questioning his sanity when he attended the wedding of 2chainz to Kesha Ward. The singer was wearing Yeezy slides that were noticeably sizes smaller than his feet and he wore them with socks. Fans expressed their disappointment at Kanye's poor choice of footwear considering he was attending a wedding. However, many also believe it was simply a marketing stunt to drum up interest in his line of shoes
Please fill in your e-mail so we can share with you our top stories!