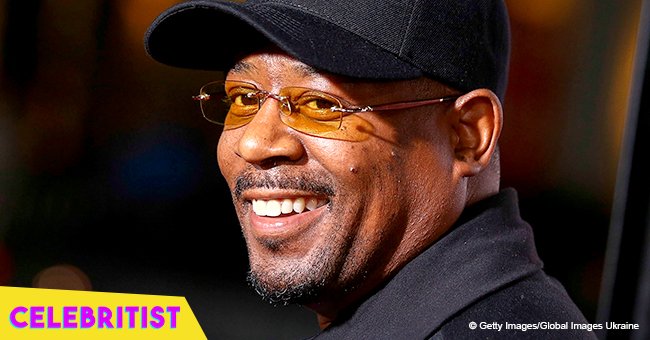 Martin Lawrence melts hearts with photo of daughter with colorful braids on her 16th birthday
Martin Lawrence shares a sweet photo of him with his youngest daughter Amara, who sported colorful braids for her 16th birthday.
The "Big Momma's House" star remains to have an extremely close relationship to his children despite splitting with his wife Shamicka back in 2012.
The 53-year-old actor and his 43-year-old wife decided to make "a joint decision to part ways", their representative previously confirmed. They released a statement that said:
"Martin and Shamicka Lawrence have decided to divorce. The couple has made the joint decision to part ways. Out of love and respect for one another we will continue to remain friends and raise our two beautiful daughters together."
Since their separation, their two children have grown up to be beautiful young ladies, thanks to the wonderful co-parenting done by the ex-couple. Now, their youngest daughter has just turned 16 and although she's already a lady, she continues to be daddy's little girl.
"Hoping my baby girl's birthday was a memorable one. Happy Birthday my beautiful AmaraPara #sweet16#happybirthday #babygirl #broadway#HPPlayUS"
Prior to the couple's marriage, Martin and Shamicka were a couple for 15 years before they decided to wed at their Beverly Hills home in 2010. Their ceremony was exclusive for their closest family and friends, which included Eddie Murphy and Denzel Washington.
Although they've been together for quite a while before their separation, the "Bad Boys" star was once married to former Miss Virginia USA winner Patricia Southall, and together they have an adult daughter named Jasmine Page. She eventually married NFL champion, Emmit Smith.
Since the Lawrences split after just two years of marriage despite being together for almost two decades, it is quite clear that sometimes, marriage isn't for anyone. This sudden decision to separate after years of being together and just a short time being married has been made by numerous Hollywood couples, the most recent one being Angelina Jolie and Brad Pitt.
Please fill in your e-mail so we can share with you our top stories!