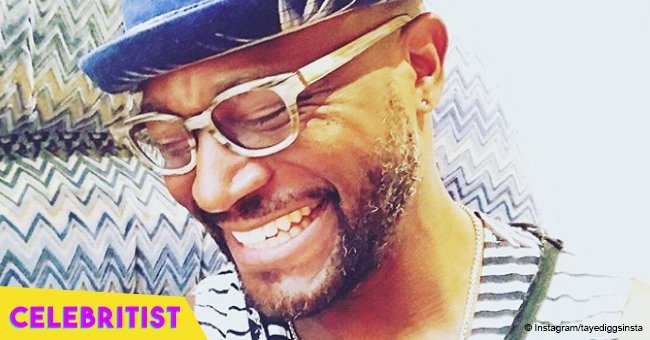 Taye Diggs' steals hearts sharing adorable photo with his biracial 8-year-old son

Taye Diggs has always been a favorite of the female fans because of his good looks, but in a recent photo, it is his son, Walker, who is getting all the love.
Interestingly, the eight-year-old was sleeping in the photo shared on Instagram. Still, fans are gushing over how cute and sweet he looks. Taye took the selfie while his son went to sleep on his lap and captioned it:
"Sigh...Little dude's not too big yet...."
One follower took to his comment section to gush over Walker:
"My heart be still. He is amazing. The best of both of you."
Another, however, advised the actor to cherish the present moment with his son:
"Enjoy every minute! They grow up fast..my 2 youngest in college and my oldest going to have a little one of his own"
Taye told People two months ago that his son, who he shares with ex-wife Idina Menzel, was becoming protective. Asked what the youngster thinks about his father dating again, Taye replied:
"He said the other day that he doesn't want me to have a girlfriend. He said 'I want you to myself'"
He also shared the advice he intends to give Walker when he grows old enough to start dating:
"Be real, be polite, and don't worry about waiting. It's cool to wait. Don't rush."
Three years ago, the "'Til Death Do Us Part" star came under fire for insisting that his son is biracial and not black. He told The Grio:
"When you [call biracial kids Black], you risk disrespecting that one half of who you are and that's my fear. I don't want my son to be in a situation where he calls himself Black and everyone thinks he has a Black mom and a Black dad, and then they see a White mother, they wonder, 'Oh, what's going on?'"
After enduring weeks of backlash, Taye opened up to BET, saying he was sure the public had misunderstood his statement. He added:
"That happens. But that gives me an opportunity to talk about issues that we don't really talk about."
Please fill in your e-mail so we can share with you our top stories!