Remember Dennis from 'Kool & The Gang'? His daughter starred on 'Cosby Show' and died too young
R&B singer, Dennis Thomas from the '60s band Kool and the Gang, had a beautiful daughter who was a "Cosby Show" star. Sadly, she passed away in her thirties due to a rare form of stomach cancer.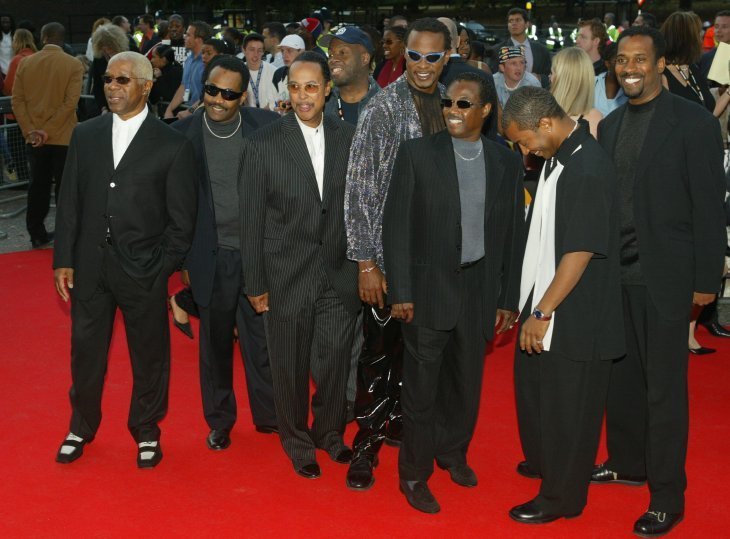 Dennis Thomas is a 67-year-old saxophonist, musical director and one of the former members of the iconic band Kool & The Gang. The group became famous back in the '60s with hit songs like "Hollywood Swingin" and "Jungle Boogie." They have changed members and musical style in several occasions, and have a repertoire that goes from soul, funk, and jazz to rock and pop music.
These days, they're still touring around the country, and Thomas is with them.
While many people can probably recognize Thomas or the band, not many are aware that he had a daughter who was an actress, and a talented one at that.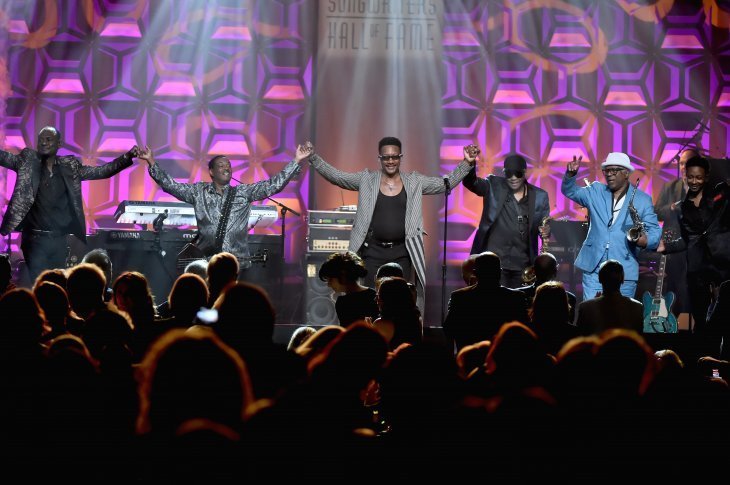 Her name was Michelle Thomas, and she was famous for her roles as Justine on "The Cosby Show," as Myra on "Family Matters," and as Callie on "The Young and the Restless." She was a sensation among young men back in the '80s and '90s.
Michelle' work on "The Young & the Restless" captivated the audience and critics to such extent that she got an NAACP Image Award for Outstanding Actress in a Daytime Drama Series in 1999.
However, it was on that show that fans had the chance to see her for the last time before she passed away at the age of 30.
MICHELLE'S LAST MOMENTS
Thomas was diagnosed with a rare form of stomach cancer known as an intra-abdominal desmoplastic small-round-cell tumor in August 1997. Soon after getting the diagnose, she underwent surgery to remove a lemon-sized tumor from her abdomen, and a few months later a second cancerous growth was found, which sent her to the operating room once again.
"I will forever miss my bubbly Myra..." Jaleel White Remembers Michelle Thomas of 'Family Matters' After Reunion —https://t.co/8S4eXdbKqM pic.twitter.com/E2Rjy6pzWN

— EBONY MAGAZINE (@EBONYMag) September 30, 2017
The beautiful actress always led a healthy lifestyle. She was vegan and refrained from smoking or drinking alcohol. So, getting the diagnose was a hard blow for her. However, Michelle had a positive attitude and continued working on her projects and spending with her family after being discharged from the hospital.
Michelle's mom, Phynjuar Thomas, told People magazine after the girl's death that she made it home for Thanksgiving with stitches in her body. "She got in my bed and stayed there. There's something magical about a mom's bed," she stated.
Thomas' health got deteriorated quickly, and soon she was bedridden in a hospital with family and friends spending her last moments by her side. Khadijah Bell, Michelle's longtime friend and the daughter of Kool & the Gang's Ronald Bell, said this about the actress' last moments:
"I'm sure she was in pain, but we never knew it. She kept cracking jokes trying to keep everybody happy and hopeful and in good spirit. She was really fighting that disease with all her heart. She wanted to live."
THE LOVE OF HER LIFE
Aside from Bell and Michelle's parents, there was another person by her side in her last moments, her ex-boyfriend and "The Cosby Show" co-star Malcolm Jamal Warner.
They were a couple for five years, and even after their break up, they kept a friendly relationship. He flew to be by Michelle's side after hearing from her condition.
"Malcolm was the love of her life," said Phynjuar. "I think he was her only real boyfriend."
Malcolm revealed that in their last shared moments, Michelle whispered the words "elephant juice" to him, a secret language they have established to express their love for each other. The actor explained that when mouthing those words "it looks like you're saying, 'I love you.' That was always our thing. When I saw her, I said, 'Elephant juice.' She smiled and said, 'Elephant juice.'"
These days, Warner has moved on with his life. He's now the father of an adorable little girl with a woman of undisclosed identity. While he keeps the identity of both girls away from the spotlight, the proud dad often shares pics and videos with his 1-year-old daughter on Instagram.
MOVING ON IS NOT THAT EASY FOR A MOTHER
On an interview with Madame Noire, Phynjuar Thomas opened a bit more about the death of her daughter. The woman was Michelle's acting coach and biggest supporter, and while she has tried to "move on," it hasn't been easy.
Family Matters is trending so it's a great time to remember my beautiful friend Michelle Thomas. miss her everyday 😢 pic.twitter.com/KvoaOVQMZS

— Holly Robinson Peete 💃🏾♍️ (@hollyrpeete) July 3, 2016
Thomas finds solace in thinking that her daughter was God's child and she was just babysitting her for a while. She said:
"You never get over it. She was my best friend, my buddy, my confidant. People would say, 'Five years from now it'll be okay,' that's not true. You gotta go through it, and unless it happens to you, you won't have the capacity to understand. There's no handbook. But I can always tell a mother who has buried her child. It's something that you just know."
Physically gone, but never forgotten. I miss you, Auntie. #MichelleThomas pic.twitter.com/t24MiQtXoC

— Tashiana Washington (@YesMsTashi) December 23, 2014
Michelle Thomas died on December 22 in 1998. The day after Christmas, she was buried in Montclair following a Muslim funeral service.