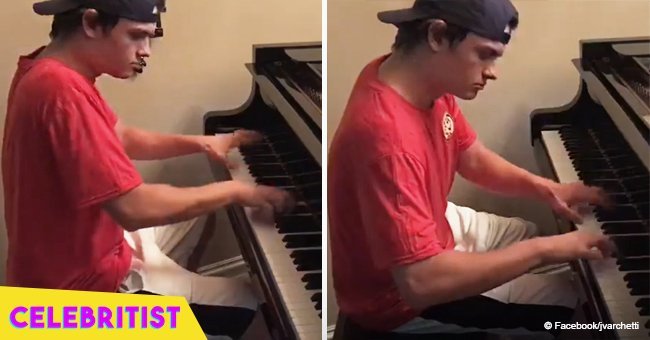 Pizza delivery guy stuns the family as he walks in and sits down at their piano

A family from Michigan ordered a pizza for what seemed to be a regular night. However, they never expected that the delivery man would play their piano in such a great way.
Julie Varchetti's husband and his children were the lucky ones who got their pizza and live show. Bryce, the delivery man, noticed that there was a piano in the living room while he was standing inside the family's house.
The young man kindly asked if he could sit down and play a song, and Julie's husband obliged. A few seconds after that, the surprised man took his phone out and recorded Bryce while he played.
While the family would have expected him to play a simple tune, like "Twinkle Twinkle Little Star," Bryce broke into Beethoven's "Moonlight Sonata."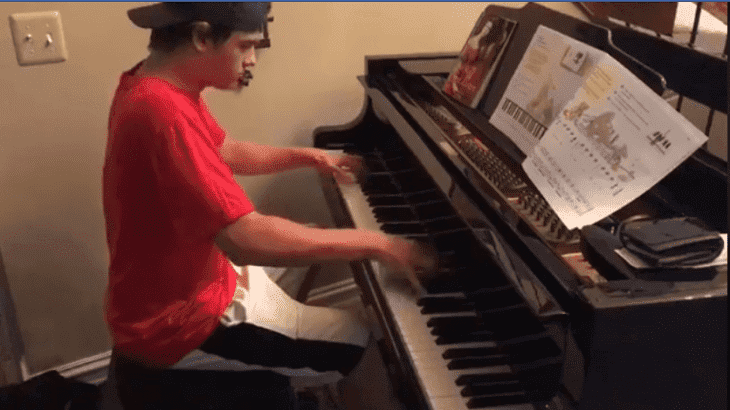 Source: Facebook/Julie Varchetti
In the video that Julie shared, Bryce appeared wearing black and white shorts and a red shirt while moving his fingers so fast that the camera barely caught them. According to the clip's caption, Bryce told Julie's husband that he was self-taught.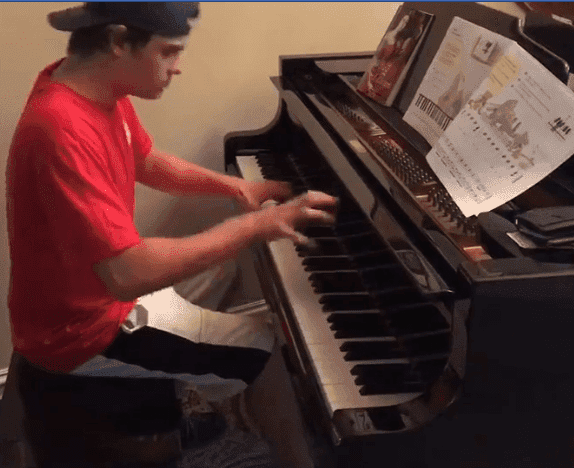 Source: Facebook/Julie Varchetti
The young man said he was not taking lessons anymore and that he was getting ready to go to a community college on a baseball scholarship, though he hadn't picked out a major yet, reported Little Things.
HE BECAME FAMOUS
Since the video became viral, Bryce started getting the recognition that his talent deserves, so The Washington Post interviewed him. His full name is Bryce Dudal, and he admitted that he started playing when he was six years old.
He started learning some simple and short songs from his aunt on a small keyboard, but he then took it to the next level and started practicing on her piano.
HOW DID HE LEARN BEETHOVEN'S "MOONLIGHT SONATA?"
Bryce's mother realized how passionate he was about music, so she bought him several Beethoven CDs. As soon as he listened to the third movement of "Moonlight Sonata," he loved it.
Little by little, he started to recreate it on his keyboard and his aunt's piano. Years later, he knew most of the piece. A true prodigy.
Please fill in your e-mail so we can share with you our top stories!