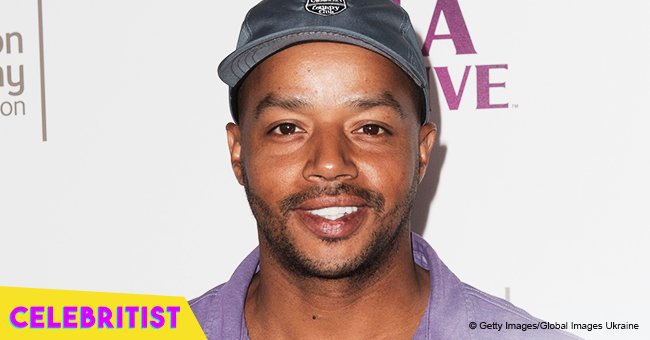 Donald Faison shared classic throwback photo of his parents & dad looks like 'Donald Glover'
Donald Faison remembered National Parents Day by posting a classic black and white photo of his parents.
Before Faison made it big in Hollywood, he lived a simple life with his parents and brothers.
Honoring his parents who worked hard to give him a comfortable life, he shared a photo of them when they were much younger and without kids.
Now, Shirley and Faison are parents to three grown sons, Donald, Olamide, and Dade.
The "Scrubs" actor himself is a father to six children, whom he shares with his late ex-wife Lisa Askey, his current wife CaCee Cobb, and ex-girlfriend Audrey Ince.
Recently, he made sure to celebrate Father's Day with five of his children, posing closely with one another during their day out.
Faison shared the photo of him and his biracial children to commemorate the special day, which he revealed to be such a "great day".
The 44-year-old was joined by his three children with first wife Lisa Askey, fraternal twins Dade and Kaya, 19, and Kobe, 16.
Joining in were his two kids from his current wife CaCee, Rocco, 4, and Wilder Frances, 2. Not with them during the occasion was his eldest son Sean, 20, from a previous relationship.
Just last year, tragedy struck the lives of his three children with Lisa when she suddenly passed away in March 2017 due to an undisclosed reason.
The "Iron Man" actor honored his ex-wife in an Instagram post at the time of her death, sharing a photo of his former wife holding on to their eldest son's hand as a baby.
"RIP Lisa. You raised three beautiful children into fine adults and I am forever grateful for that. May god bless your soul with light and love."
Although he acknowledged that their 4-year marriage did not work due to them never seeing eye to eye, what couldn't be doubted was the mutual love they had for their three children.
Now, he is happily married to CaCee since 2012.
Please fill in your e-mail so we can share with you our top stories!