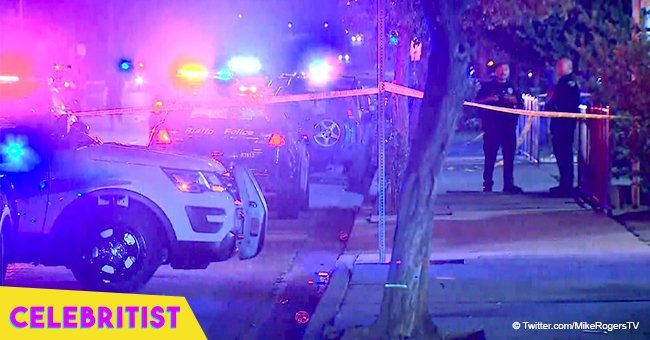 10 shot at apartment complex in California

Less than 12 hours after police opened fire on a shooter in San Diego, California, another shooting was recorded in the state. This time, the tragedy occurred in San Bernadino and about a dozen casualties have been confirmed.
According to CBS News, the shooting took place in an apartment complex in the later hours of Sunday night. A couple of people were reported to have been playing dice in a common area within the building when the shots were fired.
Capt. Richard Lawhead of the San Bernadino Police Department revealed that officers arrived at the location Sunday night to find an "unruly crowd" at a common area in the apartment complex. He also noted that it was "a chaotic scene."
Witnesses who spoke with the Police confirmed that they heard about 30 shots fired in total. Ten people were shot, with three critically injured, during the unfortunate incident. Authorities said, so far, all the victims appear to be adults.
Lawhead explained:
"We have a total of ten victims. Three of those are extremely critical, but no one is deceased at this time. …No children. We do have both male and female, but all appear to be adults at this time."
Investigators disclosed that the shots were fired from multiple handguns and rifles, but the perpetrators are yet to be identified. The occurrence does not appear to be an act of terrorism as folks living in the area confirmed that the neighborhood is gang territory.
Police authorities also found out that some apartments were hit by stray bullets, but no occupant was hurt.
Meanwhile, less than 12 hours earlier, a concertgoer opened fire at the Del Mar racetrack in San Diego after finding out tickets to the Ice-Cube concert were sold out.
The gunman fired several shots into the crowd before he was eventually shot by one of the sheriff's deputies on duty at the venue. He was taken to the hospital in an ambulance, but nothing is known of his condition so far.
Please fill in your e-mail so we can share with you our top stories!