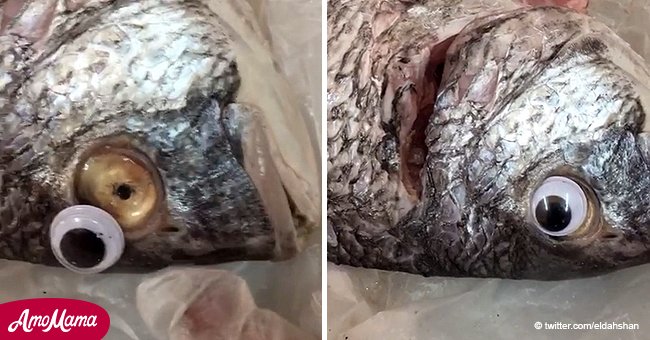 Shop closed for sticking googly-eyes on their fish to make them appear fresher
The store was shut down by the police after it was discovered they had a covert trick for trying to convince customers their product is fresh.
A fishmonger in Kuwait has been forced to close up shop after it was discovered that he had been sticking plastic "googly eyes" to his fish in order to make them appear fresher.
A local newspaper in Kuwait was the first to share the ridiculous images, resulting in the Kuwaiti ministry of commerce shutting the operation down immediately when they saw the photos.
Somehow, given how obvious the images are, it seems hard to believe that anyone was actually falling for this absurd ploy.
Social media users quickly jumped on the band wagon, taking the absolute mickey out of the store and their laughable solution to trying to sell fish that is no longer fresh out of the sea.
Most social media users, despite finding it completely disgusting, couldn't help but laugh at the sheer creativity behind the scam, with one even suggesting that "creative crimes that don't maim anyone" should be allowed because of their hilarity.
Realistically speaking, anyone who knows to look for the freshness of the fish in its eyes will likely not be fooled by a pair of badly applied plastic googly eyes.
The case was also not helped by the fact that some of the googly eyes had slipped off, revealing the much yellower actual eye of the fish underneath, making the entire operation look rather suspect.
Please fill in your e-mail so we can share with you our top stories!