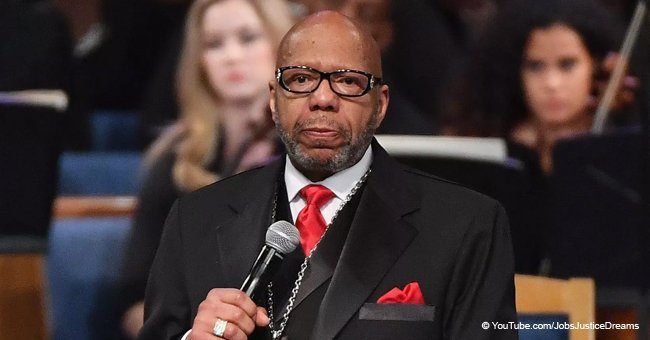 Aretha Franklin family slams Jasper Williams' eulogy: 'Distasteful, offensive'

The late Queen of Soul's family is furious after Pastor Jasper Williams gave a speech at her funeral, saying he did not "properly eulogize her."
Instead, Pastor Williams from the Salem Baptist Church in Atlanta used his 50-minute speech to criticize the black-on-black violence, and single mothers.
Read more on our Twitter account, @amomama_usa. A short segment of his speech can be seen below. He told those in attendance:
"Black lives must not matter until black people start respecting black lives and stop killing ourselves."
He also lashed out against single mothers, saying they cannot raise boys into men and that that raising a child in a fatherless home was "abortion after birth."
The pastor clearly forgot the Aretha Franklin was a single mother herself who raised four outstanding men.
After the service, Stevie Wonder remarked that love has to be made great again because "black lives do matter."
Franklin's family say the speech caught them off-guard and had since labeled it as offensive and distasteful, but Williams stands by his eulogy.
The late singer's nephew, Vaughn Franklin, said in a statement to Detroit Free Press that Aretha never asked Rev. Williams to eulogize her.
Only after her death, did her family approach the reverend because he also gave a speech at Aretha's father's funeral and other family members.
However, they now "feel that Rev. Jasper Williams, Jr. used this platform to push his negative agenda, which as a family, we do not agree with."
One of the speeches at her service that received a round of applause was Detroit Mike Duggan's speech in which he announced that Chene Park would be renamed to Aretha Franklin Park.
The park was one of Aretha's favorite amphitheaters, and she last performed there back in 2015 during its 30th-anniversary celebrations.
Aretha passed away on August 16 after losing the battle against pancreatic cancer. She was in hospice care at the time of her passing.
Please fill in your e-mail so we can share with you our top stories!