Police officer pulls over ex-cop who delivered him 27 years ago
A retired New Jersey Police officer, Michael Bailly, was under the impression that he was going to be booked when a New Jersey Trooper stopped him. 
CBS Philly reported the incident of the unexpected meeting between Trooper Michael Patterson and the retired cop on June 1, 2018, when the former stopped the latter for a minor vehicle violation in the Kingwood Township area. 
When the two men started talking, Bailly happened to mention that he was a former policeman and used work in the Piscataway area.
Read more on our Twitter account @amomama_usa.
Patterson, surprised with the coincidence, informed Bailly that he was born in the same place and the retired cop then asked the place in Piscataway that he had grown up in. 
The 27-year-old Trooper had grown up in Poe Place, which was a place that Bailly remembered very well.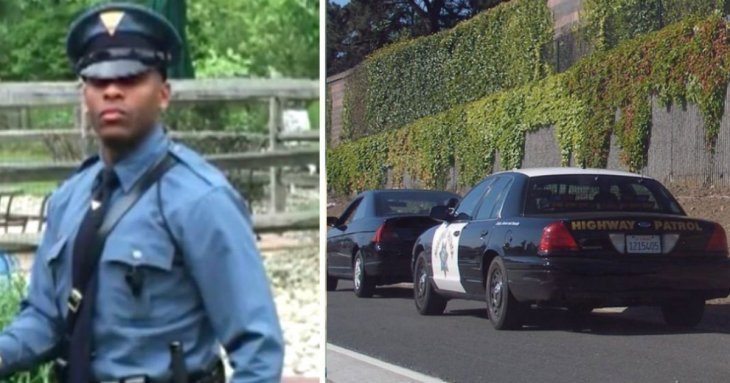 The former cop recalled and shared with Patterson that when he had just begun his job in the police force, he had helped a woman deliver her baby in Poe Place. 
The pregnant woman had gone into labor when she had out shopping and just about made it home before the baby was born, according to NBC New York. 
When Bailly had taken the woman to her home, her husband had hurried out of the house and carried her in.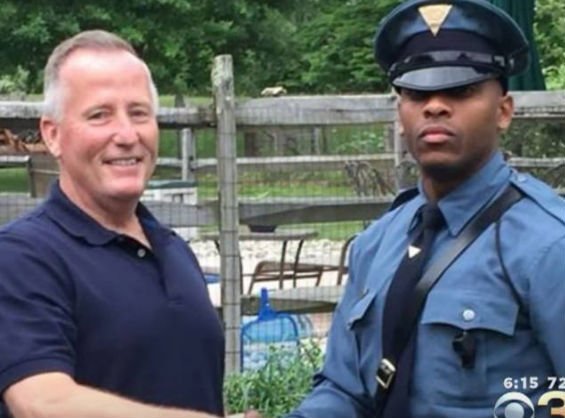 The doctor was called, and he had guided officer Bailly with the delivery. Bailly mentioned that he still remembered the name and it was Michael. He also added that he recalled the house, its style, and color. 
Patterson's reaction to the shocking news was to extend his hand and thank the former cop for helping him bring into the world. 
"My name is Michael Patterson, sir. Thank you for delivering me," the trooper said to Bailly. Both the men found it hard to believe that they had reunited after so many years.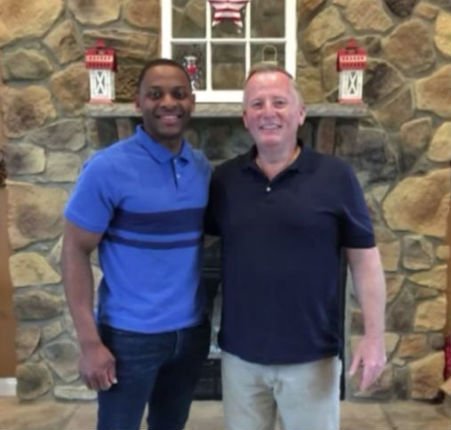 Patterson and his mother went to the former cop's home and met with him and his wife. 
According to NBC New York, New Jersey State Police shared a post on Facebook about the unexpected meeting between the two men. 
"They all felt this story was so uplifting, it needed to be shared, and we agree! After all, as a police officer, you don't always get a chance to have a moment like this with people you once helped in your career!" the police department's post on Facebook read.  
A dog named General was diagnosed with Lumbosacral Stenosis after he was not able to continue his work with the police force, but Officer Matt Suster refused to give up hope on his K9 partner.
Suster, the University Hospitals officer of Cleveland, Ohio, made a GoFundMe page to help his best friend and partner, according to FOX 8.
Two years after they first began working together in 2015, Suster was informed that General could not work again. Determined not to lose him, officer Suster decided to raise $5000 through the charity page for General's treatment.
Within 26 days of starting the page, Suster was able to raise $7,460 and got the required treatment for General.
The last thing a mother expected to see was a thank you note on a speeding ticket when she was pulled over.
According to Shared, Ayla Hemeon was stopped for speeding in 2015. She was driving with her daughter, Tara, on a busy day and did not realize that she was going above the limit.
The mother was driving to her parents' home with her daughter to deliver the pumpkin that she and Tara had carved themselves.
She was in a hurry because they had to be back home for Tara to complete to complete her homework.
She explained her situation to the officer, who left her with a warning with a ticket. After asking her daughter to read what was written on the ticket, Hemeon was moved to tears. She shared the details of the incident on her Facebook page.