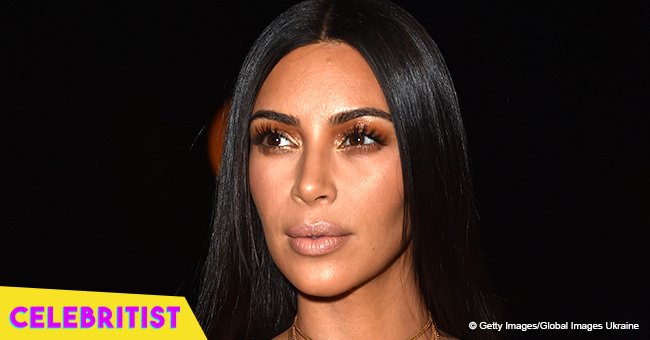 Kim Kardashian shares an old pic of late dad before 15th anniversary of his death

Kim Kardashian marks her father's 15th year death anniversary by sharing a photo of him with her revealing his lighter side.
It's been 15 years since Kim Kardashian lost her father Robert Kardashian Sr. to cancer and the reality star marked the occasion recently with a throwback photo of them.
In September 2003, Kim's father died only eight weeks after he was diagnosed with esophageal cancer.
At the time of his death, he was already dad to Kim, Kourtney and Khloe Kardashian, and brother Rob Kardashian. Robert and Kris Jenner were already divorced for more than a decade.
Robert's death puzzled his daughter Khloe who was surprised to learn he had died of throat cancer despite his aversion to smoking and drinking.
In an interview last year, she believed it was stress that eventually killed him.
Robert was a celebrated lawyer who rose to fame due to his involvement in the O.J. Simpson case where he got the football star acquitted.
Years after his death, Kim's father frequented her Instagram in moments when it mattered.
On his birthday last February, she paid tribute to him sharing a photo of him on Twitter and expressing how much she missed him.
Kim wrote: "Happy Heavenly Birthday Dad! Miss you so bad. I ordered your favorite Ralph's cake to celebrate! Love you forever."
She also shared a video from her 16th birthday when her father surprised her with a new car. Now that it's been 15 years, Kim's post is simple but it reveals her father's lighter side.
The year was 1998 and Kim was just 17 years old. She sat beside her father who would succumb to his death five years later.
The photo representing that happy time reveals Kim's white father smiling to the camera as his daughter appeared to be distracted by something.
Kim didn't caption the photo with a special message and instead wrote the year "1998." The photo speaks for itself.
Kim is fond of sharing throwback photos. Last month, she shared a lovely photo from her past where she's playing on the floor with her then baby North.
North is now four, but at the time she was a tiny bundle of joy who Kim doted on as her first child.
Kim was dressed in white, and she lay on a furry white rug while she blew a kiss in the air for her daughter. The photo represents the love Kim has for North, who she now considers her best friend.
Please fill in your e-mail so we can share with you our top stories!