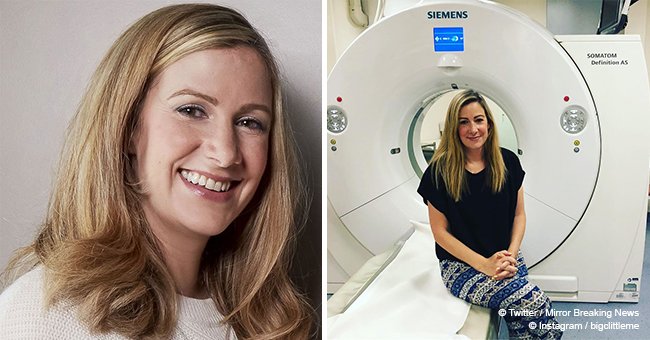 Breaking News: BBC 'Radio 5 Live' presenter dies at 40 from a terrible disease

"Rachel Bland dead after a two-year battle with a relentless disease
BBC Radio 5 Live presenter Rachael Bland has died at the age 40 after a two-year battle with breast cancer.
The presenter has been chronicling her daily battle with the disease on her blog in the hopes of helping others facing the same illness.
Sadly, today, the 5th of September 2018, her husband Steve announced her death on her Twitter account.
Rachel passed away surrounded by her family just five months after doctors diagnosed her cancer as incurable.
"I watched my little Freddie innocently playing away in a tyre in the barn and my heart broke for him. I scooped him up and dashed home and then had to break Steve's heart with the news that my cancer was now metastatic and therefore incurable."
Rachael Bland, Metro, 5th of September 2018.
Rachel's colleagues at the BBC posted a heartfelt farewell and paid tribute to her courage on social media.
Rachel had authored a podcast " You, Me and The Big C", which together with her blog shared her journey through her surgeries and treatments as she fought for her life.
Rachel was diagnosed with primary triple-negative breast cancer in November 2016, which had spread to four lymph nodes under her right arm.
Read more about Rachel Bland on our Twitter account @amomama_usa.
In December of the same year, she started an intensive course of chemotherapy and underwent a mastectomy in 2017.
A scan was taken in October 2017 and a few months later doctors broke the terrible news: Rachel's cancer was incurable.
The terrible news motivated Rachel to start writing a memoir for her son Freddie, 3, so he would remember his mother when he grows up, and wrapped birthday presents for her son to open between the ages of 4 and 21.
On the 3rd of September, doctors told Rachel that she has mere days to live, and she bravely posted her farewell saying: "In the words of the legendary Frank S – I'm afraid the time has come my friends".
Rachel is survived by her husband and her young son, Freddy. The presenter had had four eggs frozen in the hopes that she and her husband Steve could welcome more children after her battle with the Big C, but it was not to be.
Please fill in your e-mail so we can share with you our top stories!