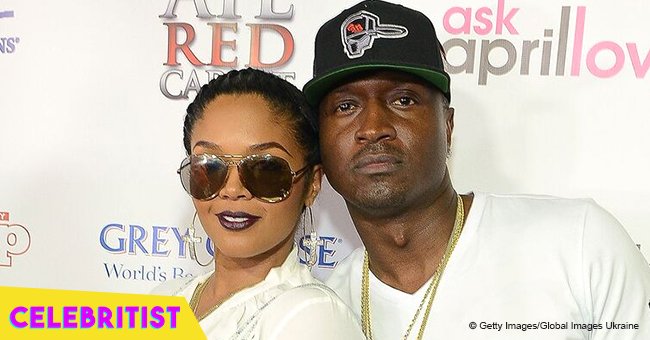 Rasheeda Frost shares photo with 'mad' son after getting slammed for staying with his dad Kirk
Rasheeda Frost's fans are not happy about the star decision of staying with her cheating husband, Kirk Frost, and in a recent pic she shared with their son, they let her have it. She keeps on ignoring the haters while trying to fix her broken family.
The "Love & Hip Hop: Atlanta" star life was put upside down last year when she found out her husband had a child with another woman, Jasmine Washington. Despite all the drama then ensued after Rasheeda discovered the betrayal, she decided to forgive Kirk and move on with their married life.
Fans of the show have been judging Rasheeda and slamming her for the decision. Some of them think is hypocritical of her to act like an independent, courageous woman, while allowing her husband to embarrass her in front of the nation and forgiving him that easy.
Her followers take every opportunity they can to remind Rasheeda of Kirk's mistake, and in a recent Instagram photo she posted with her 4-year-old son Karter, she gave the perfect open liner for trolls to show up.
In the pic, taken at Bambi Benson's baby shower, Rasheeda is posing next to her son as he looks at the camera with a sulky expression. "He just mad cause I said no more candy!!" she captioned the sweet pic.
One fan took the bait and commented "Nawl he mad cause you stayed with his daddy...Grow up and dog women Carter...be like ur dad." Others came to Rasheeda's defense, asking people to stay in their line and let the Frost family be.
A few days ago, Rasheeda sparked another debate on her page by sharing a stunning pic with Kirk. She was looking classy in a red gown and white heels as Kirk looked enthralled at her face with an arm around her waist.
Fans took to the comment section to share, once again, their thoughts on the pic and the situation. One user wrote "All that strength...He is your weakness," and another added,
"We all know what marriage is and what's in the bible, but enough is enough. Why is he still here? I don't like them as a couple anymore. Hopefully, she'll realize soon."
And a third one had some beautiful words for Rasheeda:
"You are so beautiful. Inside and out. I pray for you to have the strength for you to determine and to execute the actions that are right for you and your family. It's got to be hard to stay, and it's got to be hard to go."
Despite their struggles, Rasheeda and Kirk are now working on fixing their marriage, and she even accepted to welcome his son with Jasmine into her home, only so he can have a relationship with his father and siblings.
Please fill in your e-mail so we can share with you our top stories!