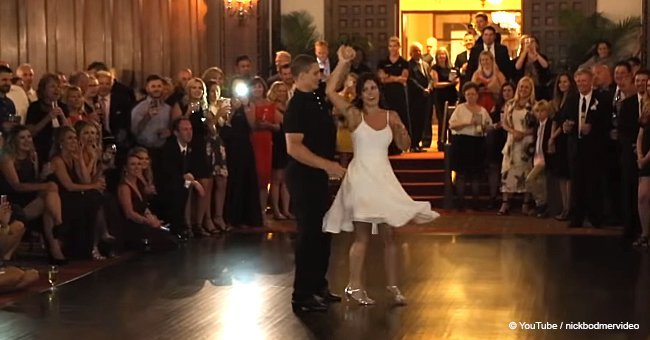 Adorable couple performed 'Dirty Dancing' routine so well that it bewitched wedding guests
A couple took inspiration from the much-loved movie, "Dirty Dancing," and made their first dance as husband and wife unforgettable.
The footage of the couple dancing to the famous track "Time of My Life," from the romantic dance drama film was shared on YouTube on June 25, 2017, and Stephanie and Jeremiah took their first dance to a whole new level.
The video starts with the newlyweds standing in their positions for the dance in a hall filled with the wedding guests. A person announces that the couple will begin their dance.
Read more on our Twitter account @amomama_usa.
When the track begins to play over the loudspeakers, there is a big cheer from the crowd. Stephanie and Jeremiah who are standing on the opposite ends of the stage, set in the middle of the hall, confidently walk towards each other.
They start dancing like Johnny and Baby in the movie. Some of the older guests also can be seen moving to the music after watching the couple dance.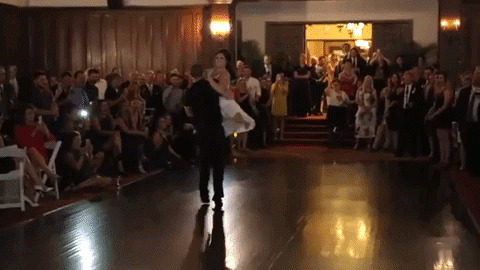 Source: YouTube / nickbodmervideo
When the dance was coming to an end, they are gearing up for the important part where Jeremiah had to lift his wife.
They move away from each other, taking a long nervous breath and get ready to execute the finishing move.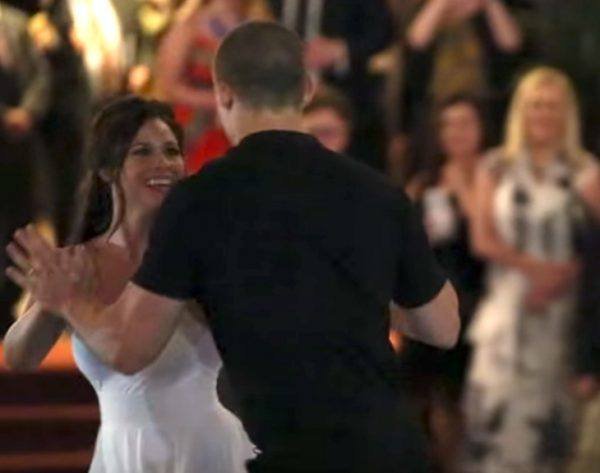 Source: YouTube / nickbodmervideo
Stephanie dashes towards her husband as the couple need some speed to nail the jump. Jeremiah was more than prepared to catch his wife who jumped in time, and he lifted her up, ending the dance with a perfect finish.
The end turned out to be a smooth one, and the performance was received a round of applause and cheers from the audience at the extraordinary way to start off their wedding reception.
Meredith Parnell Kavanaugh had recorded an emotional dance with her father which they had arranged just days before he passed away because the family knew that he wouldn't be able to make it until her wedding.
Kavanaugh shared the video of the dance on her Facebook page, and it shows her in a wedding gown.
The dance was captured three years before her wedding when she was still single, and as her father was terminally ill, she wanted to make sure that he got to experience the wedding dance with her daughter.
Please fill in your e-mail so we can share with you our top stories!