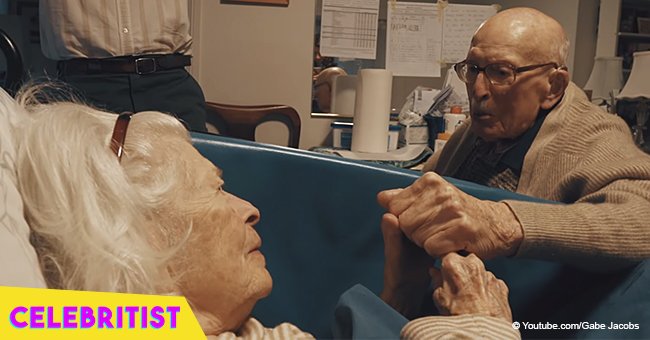 105-year-old man & his 100-year-old wife celebrate 80th wedding anniversary in heartwarming video

Arthur Jacobs, 105, and Marcia, 100, celebrated their 80th wedding anniversary in the hospital. The beautiful moment was recorded in a priceless video.
The clip that Gabe Jacobs, one of the couple's grandchildren, uploaded to his YouTube channel portrayed Marcia laying on her hospital bed covered by her beige and white pajamas and her blue blanket.
Arthur was in front of her wearing a beige coat. When the recording began, one of their grandchildren asked Marcia if she could remember marrying "this wonderful guy," and the woman only said "hello hello."
In the description of the video, Gabe explained that Marcia could no longer communicate properly and that "hello hello" was pretty much the only thing she could say.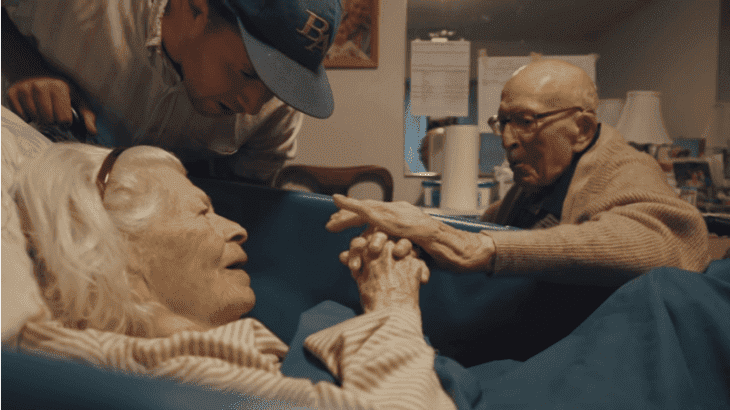 Source: YouTube/Gabe Jacobs
Later, the man told Marcia that she was very lucky to find Arthur as her life-long partner. After repeating it a couple of times to make sure his grandmother understood what he was saying, the man turned his head to Arthur and told him that he was also very lucky.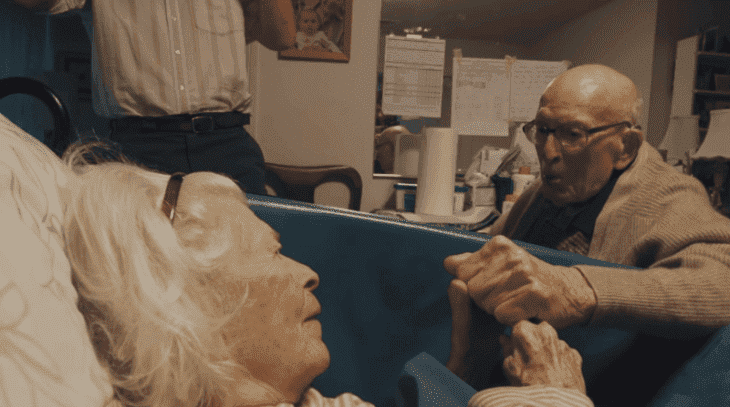 Source: YouTube/Gabe Jacobs
TRUE LOVE
Marcia immediately cracked a laugh, proving that even though she couldn't speak properly, she could understand what others say. After that, the clip showed how Arthur held the woman's hand and told her "I love you. I've loved you for 80 years, honey. That's a lot of time."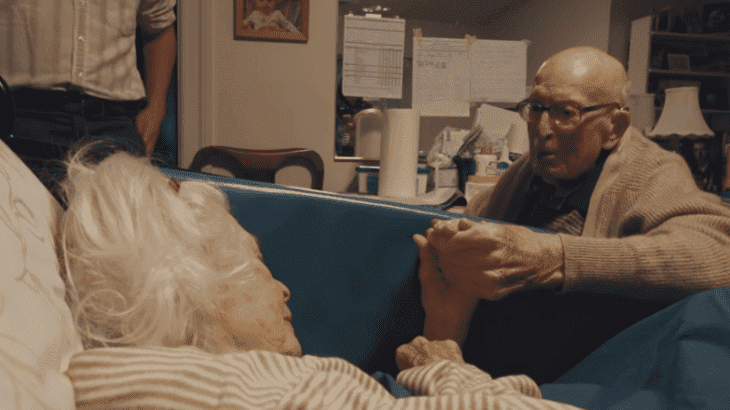 Source: YouTube/Gabe Jacobs
WHEN DID THEY MEET?
Arthur kept talking to Marcia and told her that she was only 20 years old when they met each other and got married. After saying "hello hello" a couple of times, Marcia kissed her husband's hand in the most adorable part of the clip. Finally, Arthur told his wife that he missed her so much.
A DIFFERENT YET ADORABLE GRANDFATHER
After a 93-year-old man watched the video of his great-grandson doing the Kiki Challenge, he decided that he could do it, too, so he got off the vehicle and started dancing in the street.
The video was so good that it went viral in no time. The nonagenarian proved that age is nothing but a state of mind.
Please fill in your e-mail so we can share with you our top stories!