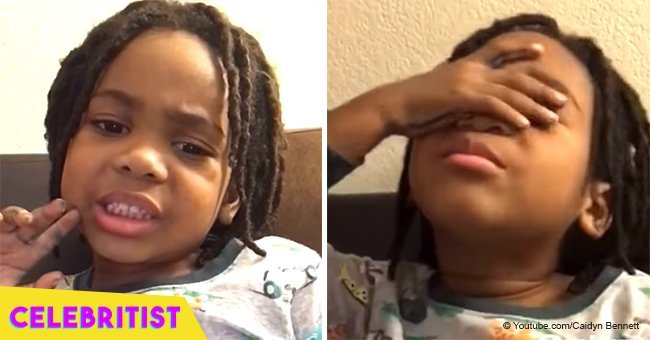 'You don't touch a black man's hair!' 4-yr-old boy delivers important lesson in viral video
Even though Caidyn Bennett was only four years old when he recorded that video, he showed off his comic personality in a clip that went viral in no time.
In the recording posted on his YouTube channel, the boy appeared sitting on a couch while somebody was recording him just as if it was a selfie. Caidyn, wearing grey pajamas, started complaining about different things.
He pointed out that he hated when he was with his mother and people saw him as they would say, "Ohhh, are those braids?" Then, amusingly, he said, "no Susan, those are dreads!"
Later, Caidyn said that people would ask if they could touch his dreads, but they wouldn't even wait for an answer.
After that, he said what was probably the funniest line in the entire video, "you don't touch a black man's hair!" Caidyn added that people would then start petting him like a dog.
The boy pointed out that that people would say that they want to have his hair, and he later added, "do you, Sandy? Do you really?"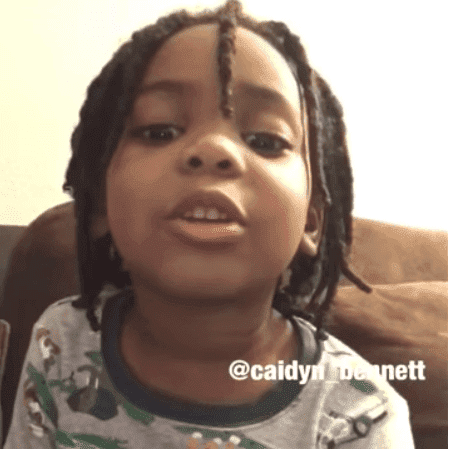 Source: YouTube/ Caidyn Bennett
A BOY FULL OF PERSONALITY
According to Daily News, Caidyn wants to marry Beyoncé. However, she would not show up on his doorstep because he told her not to do so.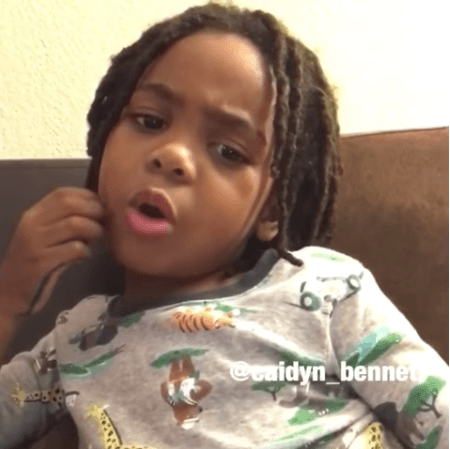 Source: YouTube/ Caidyn Bennett
"She's my boo. I just posted something to Beyoncé, and I told her to not to come to my house because it's very far away. Why would she show up? I told her to not come," admitted the boy.
Devonte Bennett, Caidyn's 23-year-old father, said that his son probably got the name Sandy from "SpongeBob," something that the boy confirmed when he revealed that he wanted to be Mr. Krabs – another character of the Nickelodeon show – when he got older.
LOREN PATTERSON AND HER VIRAL VIDEO
Caidyn was not the only young child whose video went viral. Loren, who was six when her video was recorded, surprised everyone by singing Zach Williams' "Old Church Choir" during her church choir concert.
As soon as the music began, all children stayed still singing their parts while Loren started dancing in her spot. So far, it has been played more than 54 million times.
Please fill in your e-mail so we can share with you our top stories!