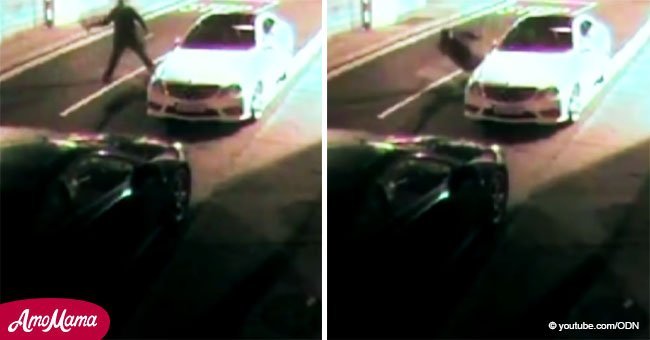 Thief uses a brick to break a car window, but karma acted like an instant and painful boomerang (video)
A criminal in Ireland tried to get into a car by smashing the window on the passenger side, but the car responded surprisingly.
According to an Independent report, the thief tried to break the window of the car with a small stone several times before trying with a brick.
When he tried the brick it was a boomerang effect, it bounced off from the car and hit the man in the face. A clear example of instant karma captured by the camera.
The owner of the car found the thief frustrated lying in a pool of blood near his vehicle.
"When I saw him, he was lying there, cold as stone on the ground and with his face was in ribbons," said Gerry Brady, owner of a pub in Drogheda, to the Irish Independent.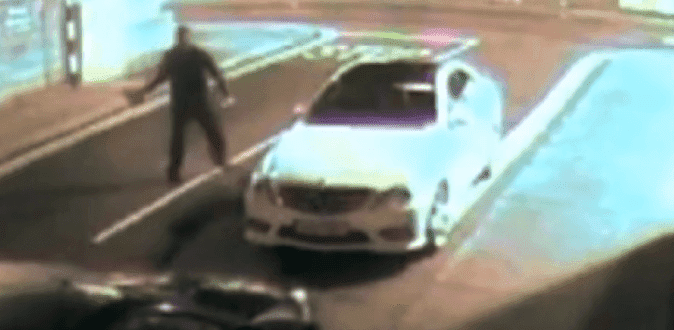 Source: Youtube/ODN
Brady said that he and his fiancee first thought the man had been assaulted and tried to help him.
The criminal, undeterred by the beating of his brick, tried to blackmail Brady for taxi money, threatening to tell the police that he had been beaten by the owner of the bar.
"He pulled himself up and said he wanted €50 for a taxi. I said 'Not a chance, I've to pay for a new window mate", that's when he leaned in and told me he'd burn me out of the pub," said Brady.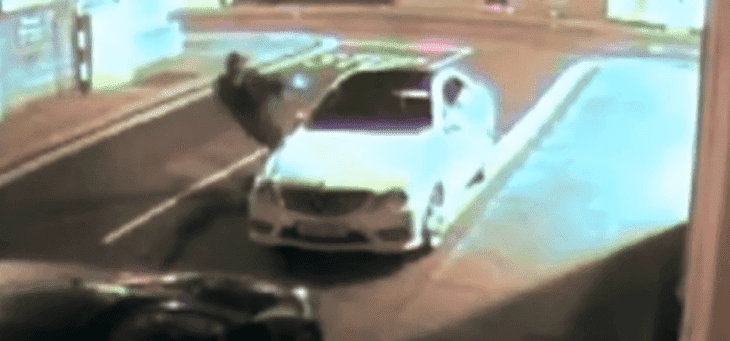 Source: Youtube/ODN
The couple finally decided to go to a service station and called the police. Once the bandit was captured, the police went on to the failed crime scene, and they loved what they found.
"You should have heard them laugh when they saw the video," said Brady.
This story reminds us a confident thief that decided to steal someone's packages from their front porch in broad daylight. But he didn't anticipate the owner to be around.
The big homeowner quickly exits his house and starts walking menacingly toward the scared thief. The young thief makes a dash for his car with the victim close behind and returned him the packages he stole.
Please fill in your e-mail so we can share with you our top stories!