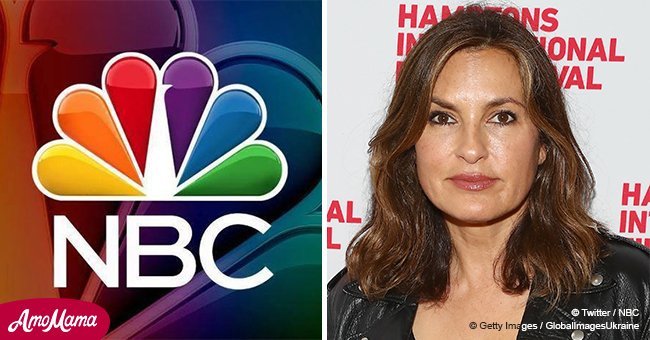 NBC announced long-awaited news regarding a new 'Law & Order' series and here's the details
Dick Wolf, the creator of the "Law and Order" franchise, has just secured a 13-episode deal for a new series called "Law & Order: Hate Crimes." A trailer for the new show is found below.
According to NBC, the series will address the controversial topic of hate crimes using realistic experiences based on New York's Hate Crimes Task Force. The bias-based task force has a zero-tolerance policy for discrimination.
The force, as portrayed in the show, will operate under the "SVU" department as it fights harassment, prejudice-driven threats, and all types of discrimination. Fans will be elated to know their beloved Olivia Benson will be a part of the upcoming show.
Follow us on Twitter for more @amomama_usa.
"Hate Crimes" will materialize towards the end of "SVU's" 20th season, presumably early 2019. Co-President of Scripted Programming at NBC Entertainment, Lisa Katz, expressed her anticipation of the series:
"As 'Law & Order: SVU" enters its remarkable 20th season, it is exciting to get back into business with Dick Wolf on a new 'Law & Order' incarnation that feels extremely timely." She explained, "Considering that last year there was a double-digit rise in hate crimes in our 10 largest cities - the highest total in over a decade - it seemed like this topic is begging to be explored."
"Hate Crimes" will follow the highly successful franchise that spans 30 years now. It is set to be the seventh show to hold the "Law & Order" banner.
Tracey Pakosta, also Co-President of Scripted Programming, was reassured that they would take steps to ensure an accurate portrayal of the subject:
"We're confident that Dick and Warren will examine these cases in all their complexity and deliver another riveting series for our country, currently grappling with an escalation of these crimes and the motivations behind them."
Wolf said:
"As with all of my crime shows, I want to depict what's really going on in our cities and shine a light on the wide-ranging victims and show that justice can prevail." He continued, "Twenty years ago when 'SVU' began, very few people felt comfortable coming forward and reporting these crimes, but when you bring the stories into people's living rooms – with characters as empathetic as Olivia Benson – a real dialogue can begin. That's what I hope we can do with this new show in a world where hate crimes have reached an egregious level."
As mentioned, the hard-hitting show will feature the esteemed Mariska Hargitay, who plays Lieutenant Olivia Benson in "Law & Order: SVU."
Hargitay gave fans a sneak peak of the 20th season back in July. She posted some pictures of the cast and teased followers on her Twitter.
She commended the series' new showrunner, Michael Chernuchin, for his consistently high quality of every single episode.
The 54-year-old actress further reassured fans that she would be staying on thanks to the talent and leadership of Chernuchin. She said, "Why would I leave? I'm so grateful."
The season is set to start on September 27th at 9 p.m. ET with a two-hour long premiere.
Please fill in your e-mail so we can share with you our top stories!