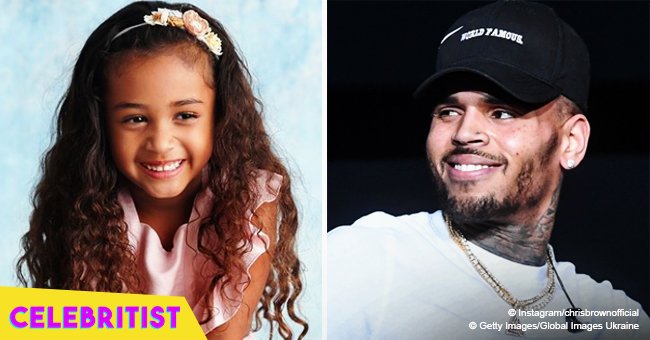 Chris Brown is on daddy duty, spending quality time with daughter Royalty in cute pic

Amid the court hearing happening between Chris Brown and his baby mama Nia Guzman, little Royalty spends some quality time with her dad as they smiled in a photo he posted on Instagram.
Chris and Nia have been butting heads in court after Guzman requested an increase in child support money based on the salary that the singer gets per year.
The hip-hop star, who has not been afraid to share how hard he's been working to make sure he can provide for his daughter Royalty, is currently paying $2,500 per month in child support, and another $4,000 for a nanny, who happens to be Nia's mom.
However, that $2,500 has been increased to $5000 after a recent court hearing, but Nia doesn't want to stop there. In fact, she says that the singer owes her at least $18,000 in child support per month based on his estimated $4 million salaries in the past two years, which could be broken down to $350,000 a month.
She says that due to the law, Brown now owes her an approximate $250,000 from all the missed child support fees that he didn't give her if it could indeed be proven that she was supposed to get $18,000 a month.
Amid the bitter court hearings, the couple has not made this affect the way they are around their child, Chris even seen spending time with the little one while posing outdoors.
In the photo, Chris said that his daughter told him that "he better smile", which proves she has a really strong hold on him, since the "Kiss Kiss" singer really did smile.
The photo sees Chris and his adorable daughter posing by a giant inflatable outside a house, smiling happily that they're with one another.
Whatever happens in the court case, one thing's for sure: money will never get in the way of the tight-knit father-and-daughter relationship that the two of them have.
Please fill in your e-mail so we can share with you our top stories!