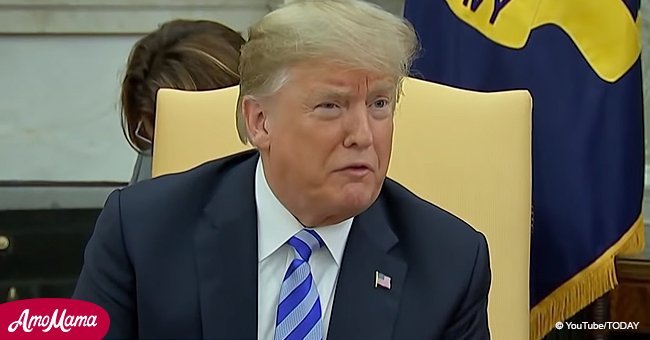 Trump lashes out again after a 'quiet resistance' by his staff was reported
President Donald Trump is furious after an anonymous writer claiming to be a member of the U.S. President's White House staff published an article suggesting a "quiet resistance."
According to the New York Times, an unnamed Trump administration official published the Op-Ed article in the paper claiming that 'unsung heroes' on his team were 'working diligently from within to frustrate parts of his agenda and his worst inclinations.'
The article has come only a day after a previous report about a new book, "Fear" by Bob Woodward, came out which informed about the efforts by aides to block the president whenever he had the potential of acting dangerously.
The two reports collectively have a larger and much troubling implication for the U.S. President that perhaps he may not be fully in charge of his own White House.
Follow us on Twitter to learn more.
This also hints that he is surrounded by advisers who consider him so volatile and temperamental that they would not hesitate swiping documents from his desk if they want to stop him from taking any rash decisions.
The information has received divided opinion among the people. Those who are in favor of Trump administration have called such an effort to be a 'virtual coup' and against the Constitution and the will of the people.
At the same time, opponents of the administration have welcomed the news and have labeled such efforts as 'heroic and patriotic,' the source informed.
The incident led the President to lose his temper as he soon started out lashing out at media during public events and even ranted on Twitter about the Op-Ed article.
During a public event, he was asked to respond on the Op-Ed article. He attacked the editorial calling it "gutless" and also dismissed Woodward's book as "total piece of fiction" and "totally discredited," the source further reported.
Please fill in your e-mail so we can share with you our top stories!