Grandpa came to meet his new grandbaby but realized that daughter kept a small secret from him
Landry James was overjoyed when he learned that he would have a grandson - a secret his daughter kept to surprise him.
A video posted to YouTube shows the grandfather's adorable reaction when the gender of his new grandchild was revealed.
Being the only male in the family, James wished to have a grandson. He was surrounded with two sisters, four daughters, and two granddaughters.
Although he was grateful for having all these women in his life, he also couldn't help by feel alone often as there was no one he can share about some of his masculine passions with.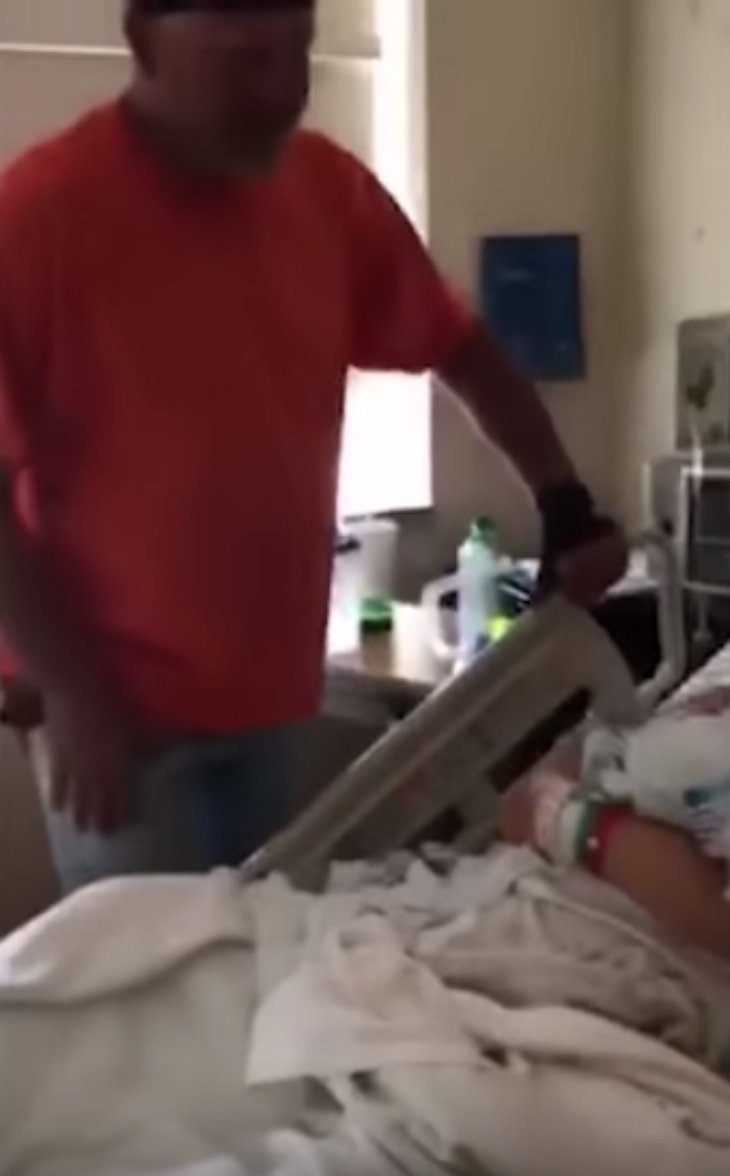 Follow us on our Twitter account @amomama_usa to learn more and scroll down to watch the video.
One of his daughter, Carie Elbe, decided to make a surprise out of her new pregnancy. When she found out she was expecting a boy, she decided to keep it a secret until the day of his birth. She knew it would be a surprise of a lifetime for her father.
UNFORGETTABLE REACTION
When the day of Carie's delivery arrived, the entire family was excited to see Landry's reaction.
When he learned that Carie gave birth to a son, Landry was in disbelief at first. Then when he realized his daughter was not lying, he couldn't help but be emotional.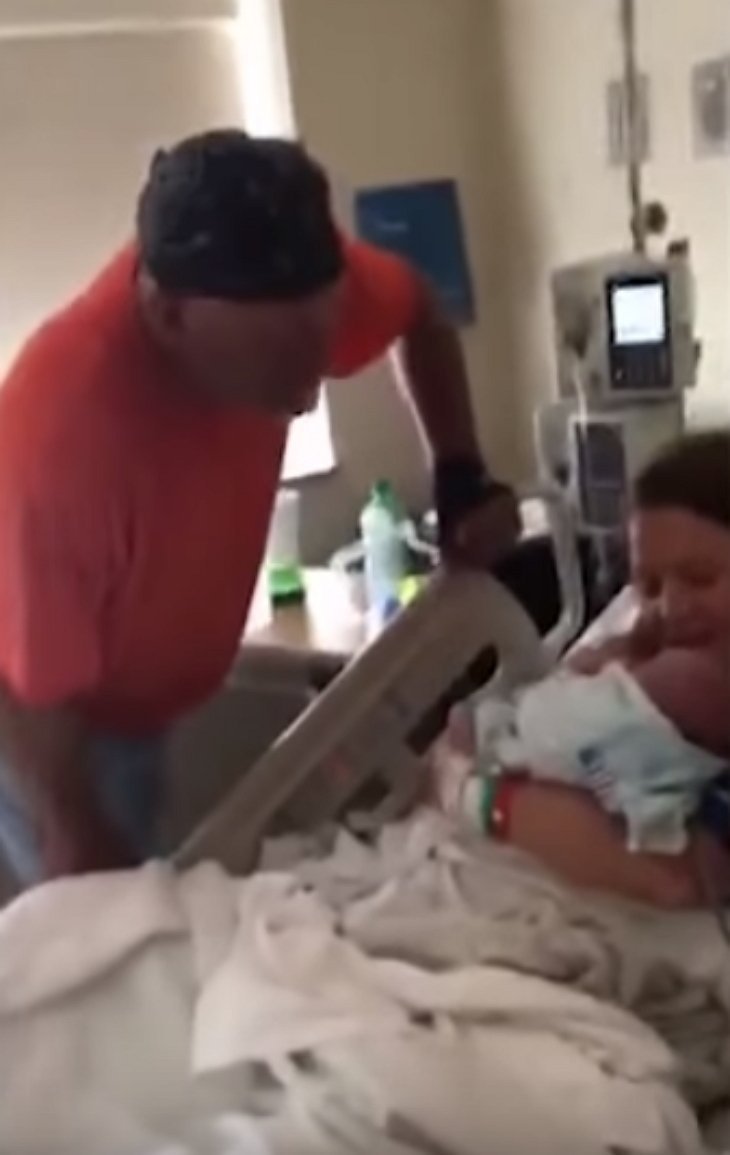 He struggled to hold back his tears, as shown in the video.
He couldn't believe that there would be a male to share in family traditions and to take after his personality. It was a reaction they will remember forever.
Carie had decided the best course of action would be to keep the surprise a secret for the entire pregnancy. He even came to the point of telling him they were expecting another girl when he kept persisting on knowing the gender. Even his little granddaughters were in on the surprise and never let the secret slip.
To make things even more joyful, the new baby arrived on Landry's birthday. Carie also told him she would name the baby after him.