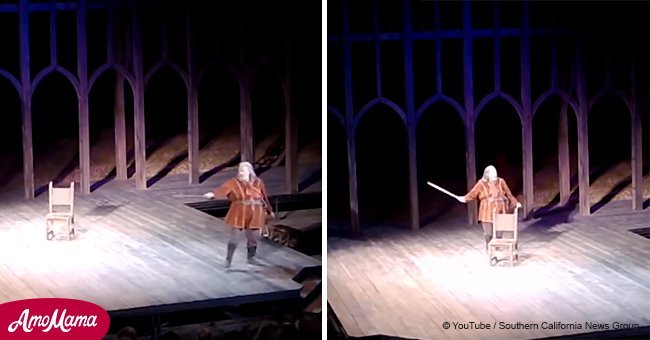 Tom Hanks' ad lib performance caused the hall to explode with laughter

Tom Hanks played the character Falstaff during a Shakespeare play in Los Angeles. When a member fell sick, he wittingly improvised.
During a June performance of Daniel Sullivan's production of Shakespeare's "Henry IV," a cast member fell ill. In an uploaded YouTube video, Hanks played Falstaff, also known as the Fat Knight.
Hanks, 62, knew that "the show must go on." Before the audience could get antsy, the "Forrest Gump" star got on stage and showed why he has achieved legendary status.
Follow us on Twitter for more @amomama_usa.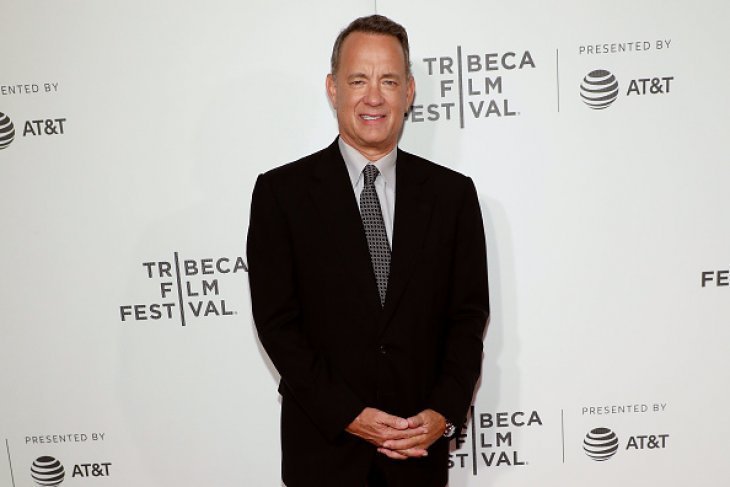 Source: Getty Images
Hank, who was won over 50 awards, went onto the stage and performed such impressive adlib so as to keep the crowd engaged and laughing.
We're not aware of whether or not he was asked to, but chances are the 2016 Presidential Medal of Freedom receiver genuinely wanted to give the audience what they came for.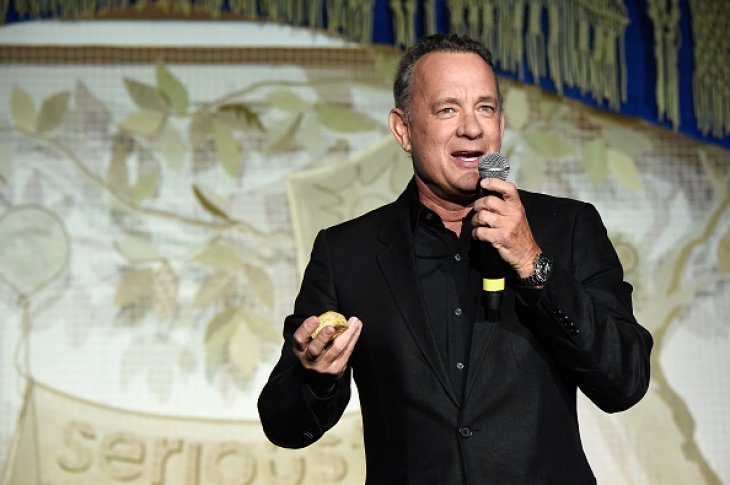 Source: Getty Images
Earlier in August 2018, Hanks again aimed to please when a young girl made a specific request while sick.
A 12-year-old leukemia patient named Aspen Kelly reached out to the internet and asked for postcards so that she would have a feel of what it's like to travel.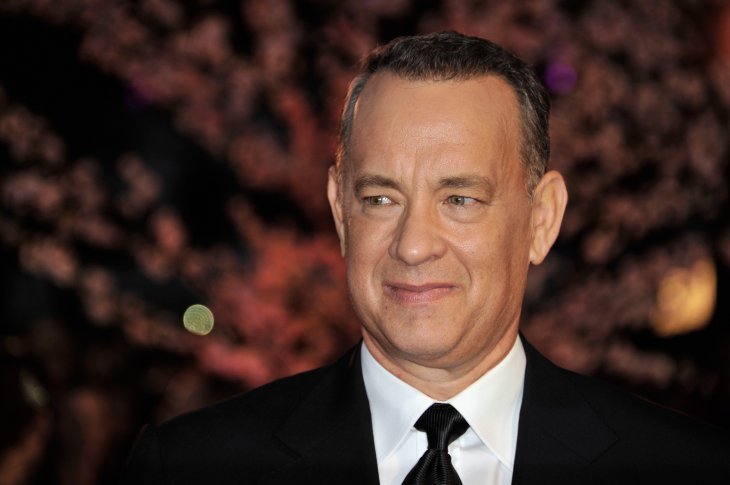 Source: Getty Images
The Oklahoma girl received numerous cards from around the world in celebration of her upcoming birthday. It was way more than she anticipated.
But one, in particular, set her special day apart. Hanks wrote to her from Antiparos saying: "Aspen, I hope this arrives in time for your happy 13th birthday! Love you! Tom Hanks."
To verify the exclusive card, Kelly checked the handwriting against an online sample.
She posted thanks to the author on Facebook:
"This postcard is too awesome not share, and I'm totally geeking-out right now! But Tom Hanks took the time to send Aspen a postcard from Greece! Wasn't sure it was really him, but we compared his writing to a letter a fan got online and his picture. And he's in Greece right now How cool is that?!?
Thank you so much Tom Hanks for taking the time to send Aspen a postcard!"
The actor has a little granddaughter of his own. In December 2016, she made her first appearance when she was seen in public with mother Tiffany Miles
The child, named Michaiah, is still kept under wraps until now. Her father and Hanks' son Chet, has said however that Michaiah "saved his life."
He was previously caught up in substance abuse and addiction problems back in 2015.
Hank is slated to appear in the films "You Are My Friend," in 2019 and "BIOS" in 2020.
Please fill in your e-mail so we can share with you our top stories!