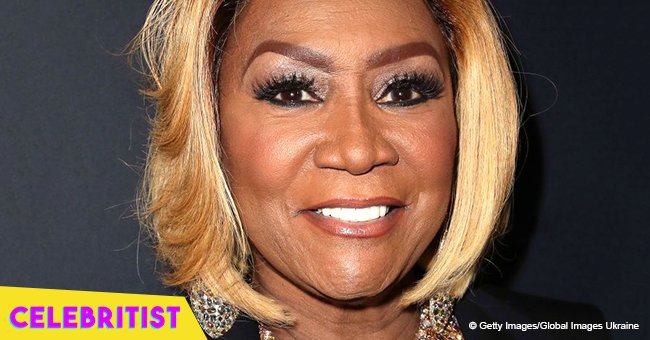 Patti LaBelle's granddaughter shows off her hair bun, posing in purple swimsuit in new photo
Patti LaBelle's eldest granddaughter, Gia, has been flaunting her cute swimwear on her mom's Instagram, as her family enjoys a summer trip to Curacao.
Gia Edwards is the adorable 3-year-old daughter of Patti LaBelle's son and manager, Zuri, and his beautiful wife, Lona. The girl has been stealing hearts all over Instagram with her adorable smile and love for the cameras.
She even has an Instagram account managed, by her parents, where fans can be delighted with her cute outfits, dancing skills and even some of the tantrums she's had, like the one for her birthday party, when she started crying because people were singing too loud before she was set to blow the candles.
Gia and her family are currently on vacation on an exclusive resort in Curazao, and she has been flaunting her cute swimsuits all over the place as she enjoys of the beach and basks under the sun.
In one of her recent pics, Gia is posing in the pool and on the beach, and her mom made a collage of both pics to show off the girl's look. In her pool pic, Gia is rocking a two-piece pink swimsuit with a palm tree pattern, and the beach one, she's covering from the sun wearing a dress of the same fabric.
Her lovely hair is tied up in a high bun in both pictures, and while she gave a full-on smile at the pool, she had a tight-lipped one on the beach. Maybe she has a favorite spot between the two.
"Happy girl," said the caption. Some fans took to the comment section to share their thoughts on the pic. One wrote "Awwww!!! Look at that Tan!! You GO Gia!," another added "Growing up so beautifully," and a third one agreed "She looks like she is having fun."
Gia became a big sister last year when her mom welcomed baby Leyla into the world. Gia loves to dote on her baby sister whenever she's not playing dress up and trying to imitate her grandmother's style, as LaBelle revealed to People last year saying:
"She likes to dance, and she plays like she's on stage with the little pretend mic. She'll hold the mic and sing, 'Patti, Patti!' I think she's making me lighter and happier and feeling like a young girl again."
Please fill in your e-mail so we can share with you our top stories!