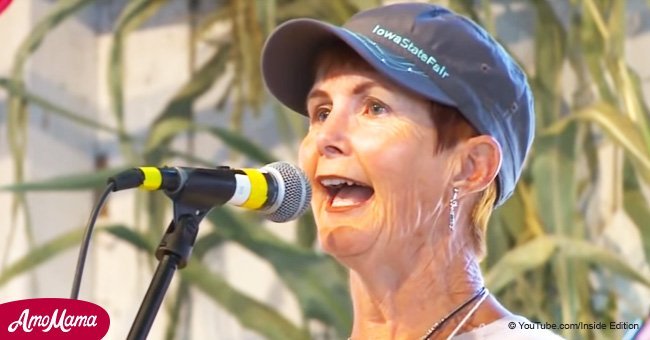 Ladies call for their husbands as loud as they can at a fair competition
65-year-old Rose Beauregard of Centerpoint is Iowa State Fair's Husband Calling Champion. When many women hear about the great 'Husband Calling Contest' the first thing they will probably be thinking about is how they can win it themselves.
For the contest the women needed to ensure they had a lot of practice yelling for their significant other from the other room and they were judged based on the first impression, last impression and their delivery.
Some women yelled that it's time to go while other women yelled that it was dinner time. While the women were yelling some husbands were sitting there the entire time "supporting" their wives.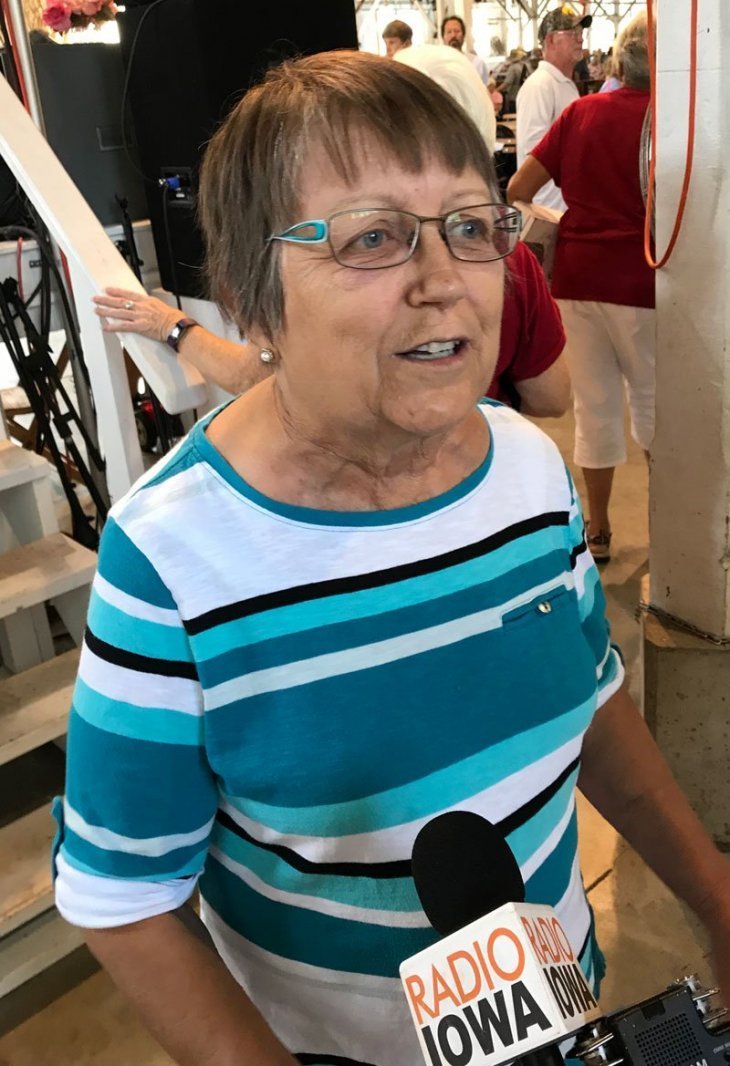 Source: Radio Iowa
After months of practice on the day of competition Rose cupped her hands around her mouth and yelled into the microphone on the Pioneer Hall stage. Her call was to her husband Clifford.
"I do practice on my husband, but I do more practicing on my grandson and my camping club. We camp every month."
Rose Beauregard, Radio Iowa, August 17, 2018
Rose took home $5 and a ribbon. Although Rose entered the contest every year since 2003 this is the first time she won.
"I just wanted to win one time. The older I get, the harder it is to take that deep breath."
Rose Beauregard, Radio Iowa, August 17, 2018
Like many couples, she and her husband usually reach each other via their cell phones. However, she said there are still times when she needs to yell out to him through the back yard.
"Our kitchen opens up to our backyard and when you're in the backyard, you usually don't have your cell phone anyway."
Rose Beauregard, Radio Iowa, August 17, 2018
In all eleven women participated in the competition which required that they stand on stage, and holler to their husbands through a microphone in the presence of judges. One of the participants was a newlywed. Danielle Kunze of Mitchellville won second place while Cindy Arbogast of Ankeny won third place.
The Iowa State Fair is the single largest event in the state of Iowa. In the United States it is one of the oldest and largest agricultural and industrial expositions. Annually it attracts over a million people from around the world. At the Iowa State Fair there is also a mom calling contest for kids to participate in.
Please fill in your e-mail so we can share with you our top stories!