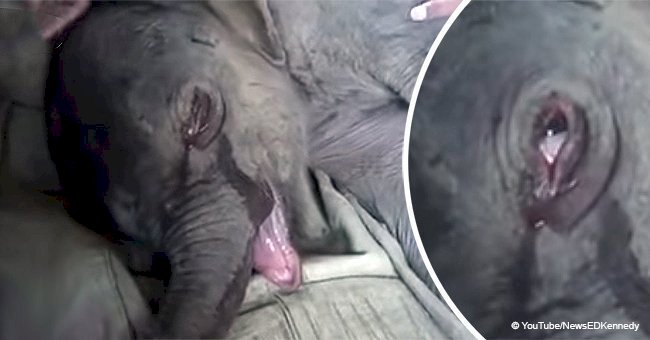 Baby elephant can't stop crying after his mother cruelly beats and rejects him
The poor baby couldn't bear being away from his mother just hours after he was born, but his own mother repeatedly attacked him, forcing zookeepers to separate them.
A baby elephant born at the Shendiaoshan Wild Animal Nature Reserve in Rongcheng, China, in August was badly trampled and kicked by his mother shortly after he was born.
At first, keepers thought that perhaps it had been an accident, and after picking him up and dusting him off return him straight back to his mother. When she attacked him a second time with an even more brutal beating, keepers had to permanently take him from her.
But while the decision saved his life, the poor baby was devastated to be away from the one animal who should have loved him more than anyone else in the world.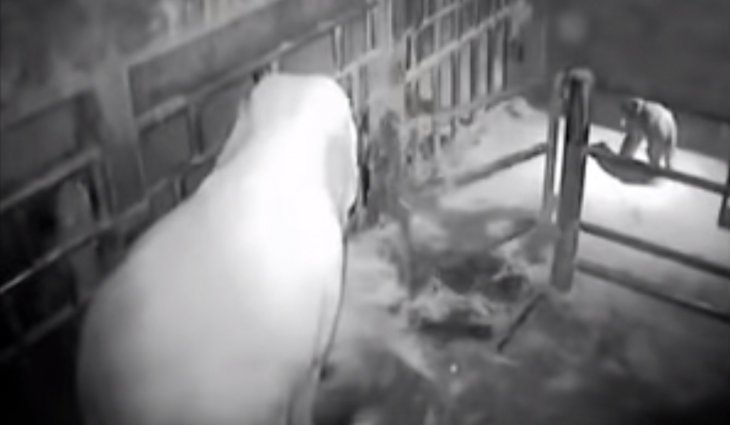 Source: YouTube/NewsEDKennedy
"The calf was very upset and he was crying for five hours before he could be consoled," an employee said following the incident. "He couldn't bear to be parted from his mother and it was his mother who was trying to kill him."
The baby was named Zhuang Zhuang, and photos of him crying after being trampled by his mother are utterly heartwrenching.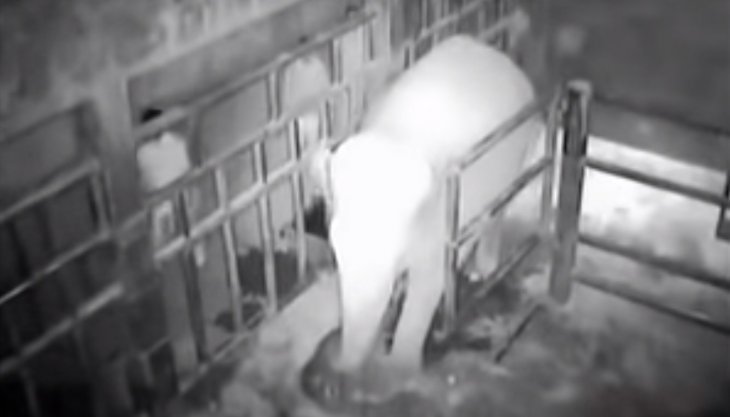 Source: YouTube/NewsEDKennedy
In some images, he appears to be lying underneath a blanket, with tears visibly streaming from his eyes as he cries for his mother, or even perhaps in pain from his injuries.
Since then, the zoo's employees have been caring for the little one, and he seems to be recovering from his ordeal.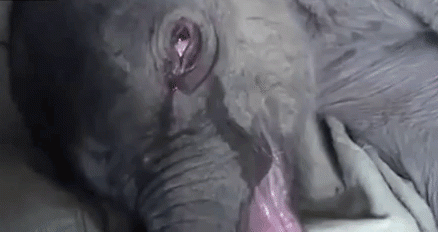 Source: YouTube/NewsEDKennedy
This includes having to get the mother's milk in order to feed the little one.
In the meantime, the mother also appears to be exhibiting symptoms of depression, according to the zoo, as she appears to have suffered a major loss of appetite since giving birth to her baby a month ago.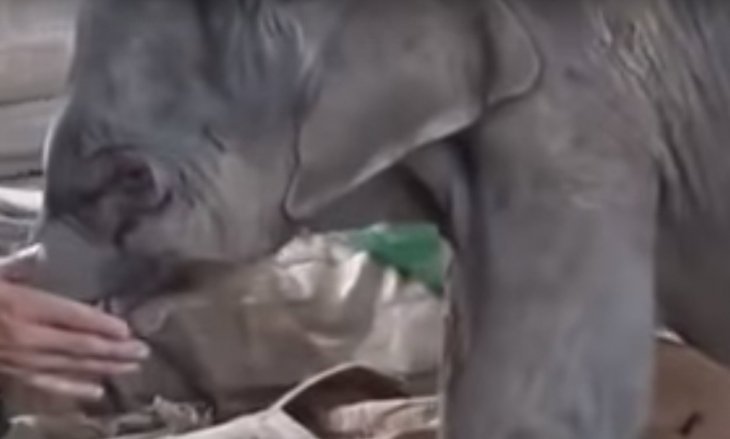 Source: YouTube/NewsEDKennedy
It's still up for debate whether elephants actually feel enough emotion to elicit tears of sadness, but experts definitely agree that the largest creatures on land feel a wide range of emotions, from joy and rage to grief and compassion.
Please fill in your e-mail so we can share with you our top stories!