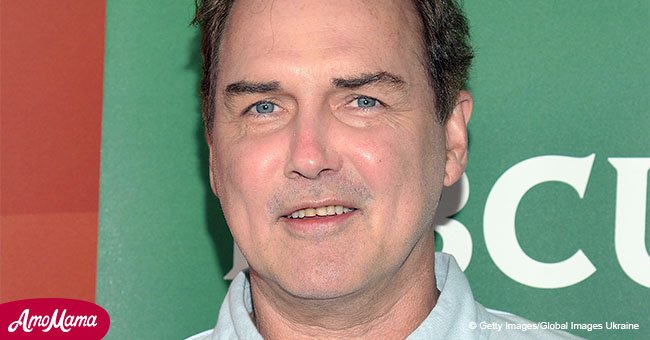 Norm Macdonald's appearance was canceled from 'The Tonight Show' following his comments

Norm MacDonald was supposed to be a guest on "The Tonight Show," but his appearance was canceled after his comments against the #MeToo movement.
MacDonald issued an apology after standing up for Roseanne Barr and Louis C.K. and hinting that the pain that they went through was greater than the one experienced by their victims.
The comedian was scheduled to be on the show on Tuesday, September 1, 2018, but not even his apology changed the minds of the people behind the ABC talk show.
According to a spokesperson for "The Tonight Show," MacDonald was dropped 'out of sensitivity to' their audience. Follow us on our Twitter account @amomama_usa to learn more.
During an interview with the Hollywood Reporter, MacDonald, who has a new show coming out on Netflix, said that he was happy that the #MeToo movement had 'slowed down a little bit.'
OFFENDERS SUFERING MORE THAN THE VICTIMS
His words drew quite a lot of criticism, especially because he made it seem as if both Barr and C.K. had gone through a much worse experience than those who suffered because of their actions.
"There are very few people that have gone through what they have, losing everything in a day. Of course, people will go, 'What about the victims?' But you know what? The victims didn't have to go through that."
Norm MacDonald, Hollywood Reporter, September 11, 2018
ALLEGED POOR CHOICE OF WORDS
In his apology, MacDonald said that he never meant to minimize the victims' pain and, even though Barr and Lous were great friends of his, he didn't defend their actions.
Louis C.K. was the first of the two to fall after he was accused by five women of sexual harrassment back in 2017. The 50-year-old promptly admitted that the stories were true and that he felt remorse for his actions.
HOW TO LOSE EVERYTHING
Barr followed C.K. on his way to disgrace in 2018 after she tweeted that Valerie Jarrett looked like a crossover between the Muslim Brotherhood and the Planet of the Apes franchise.
Despite the amazing ratings, "Roseanne" was canceled, having been replaced by a spin-off: "The Conners," which focuses on Sara Gilbert's character, Darlene Conner.
Please fill in your e-mail so we can share with you our top stories!