'Dancing Doctor' found his own treatment for sick children and it really works
Tony Adkins has a unique way of making his patients at a California children's hospital feel a lot better. All it involves is a little movement as they dance to the beat.
Adkins works as a pediatric neurosurgery physician's assistant. His special technique of healing is having his patients break out in dance. You can find the video from Inside below. 
According to Daily Mail, the first dance episode happened a year ago when Adkins attempted to cheer up a post-op patient by doing a silly dance. He elicited a smile from the child and realized the impact he could make with others. 
Follow us on Twitter for more @amomama_usa.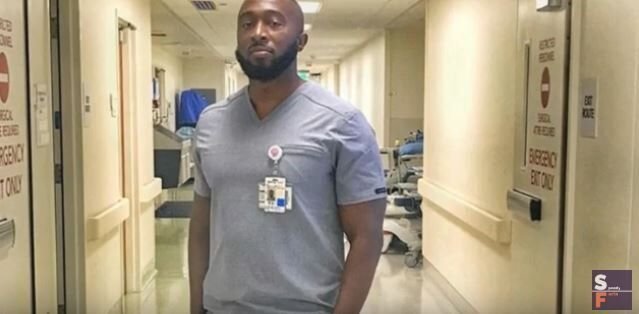 Kids at the Children's Hospital of Orange County where Adkins works are often terminally or seriously ill. But the remarkable difference a bit of dancing makes has been uncovered in the doc's actions. 
Since the first time, the 42-year-old has opted to include the unconventional practice in his care for all his patients. He's now nicknamed the "Dancing Doc" as a result.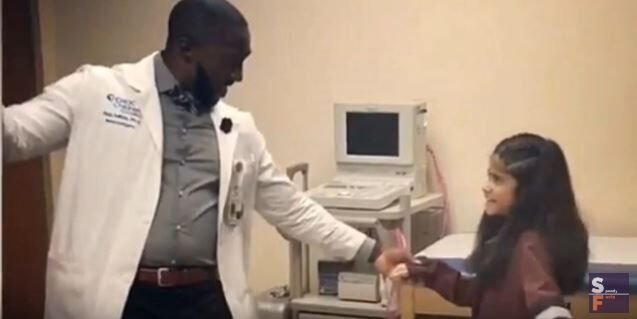 The Army veteran says he uses the technique as he believes it is often "more powerful" than large amounts of painkillers.
Additionally, the activity retains the "magic of childhood" for the children which is sometimes put on pause due to their illnesses.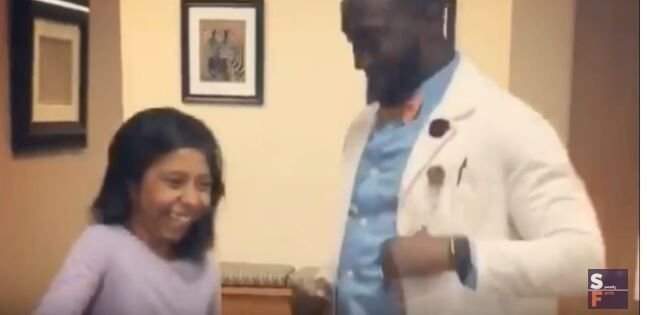 Adkins related one of his heartwarming experiences with a patient:
"I recently had a patient who was reluctant to get out of bed after surgery, but when I came in one morning to see him, an invitation to dance got him out of bed and moving. After we finished dancing, he kept going and starting doing laps around the hospital floor - it was awesome to see."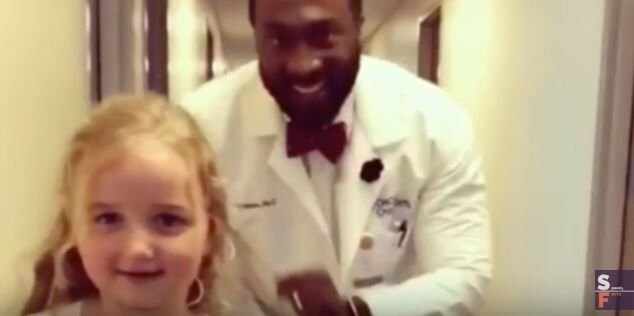 Due to his new reputation, he now receives special requests for treatment. He continues to "instil [sic] a love of music and dance in [his] patients." 
For Adkins,
"There's nothing better than seeing a smile on patient's faces or to hear them laugh - it's self-care for me too."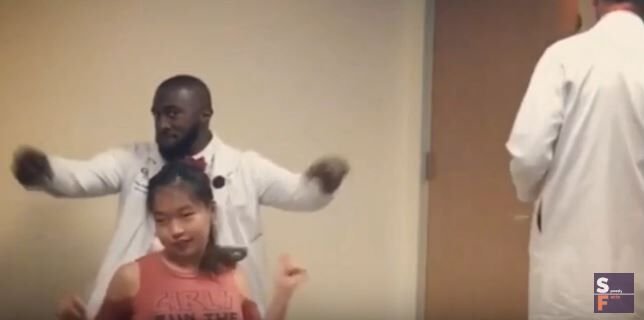 His outlook on life shows how well-matched Adkins is for his particular job, saying, "Nothing is more important than the health of a child, and I am so lucky to play an integral role in that."
Source: YouTube
Back in December 2017, one toddler showed off just how much dancing meant to her even when she was pushed to the back. 
Older sister Nyell wanted to showcase her version of the "Juju on That Beat" dance from Zay Hilfiggerrr. As the video opens though, she has to send sister Nevaeh to the back. 
Nevaeh sits on the steps in one spot at first. tapping her legs on the floor. But soon enough she slides back and forth on the steps and hits quite a few of the moves. 
Somehow, the young one had learned the full choreography and was able to take over the show from where she sat. 
They are the daughters of NFL running back Chris Ivory and former NFL and NBA dancer Nicole Norman so its no wonder they started this young. Nevaeh was only two when the video was recorded.