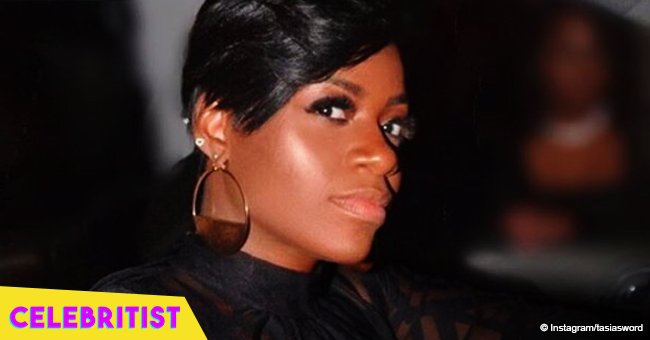 Fantasia's daughter show off belly button piercing in black lace top and orange skirt

Fantasia Barrino's daughter, Zion, stuns the Instagram world with her recent photo exposing her midsection and showing off her belly piercing. The 17-year-old posted a selfie wearing a black lace crop top and orange skirt which definitely shows her resemblance to her mother
Last September 13, Fantasia Barrino's eldest and only daughter posted a photo of herself in a hot outfit. The background of the photo was blurred out which emphasized the teen even more. Although the teen switched off the comment section, Instagram welcomed the post with lots of likes.
Fantasia's daughter has definitely got confidence as most of her IG posts consist of selfies. Such a beautiful young girl should be! After all, her mother raised her with all she got. Fantasia was a single mom raising Zion at the early age of 17 before her fame. Through the struggles she faced, her daughter was always the reason behind her smile. Now that Fantasia is big in the music industry, it is a big question whether Zion will follow her mother's career path.
Nevertheless, Zion resembles her mother in many ways, including being a performer. Just a few months back, the teen posted a short clip of herself all dolled up while practicing a dance.
Most likely a star in the making? Probably. Zion did well playing the role of her mother in a video for Fantasia's song 'When I Met You' – which obviously made her mom proud.
As for the rest of Zion's life? Well, it's private, as she likes it to be. The teen does not post much on social media aside from photos and videos of herself – which only makes every post more interesting.
Zion also has a half-brother, Dallas Xavier Barrino whose father we have yet to find out. Hopefully, Dallas is also on the same path as his mother and sister
Please fill in your e-mail so we can share with you our top stories!