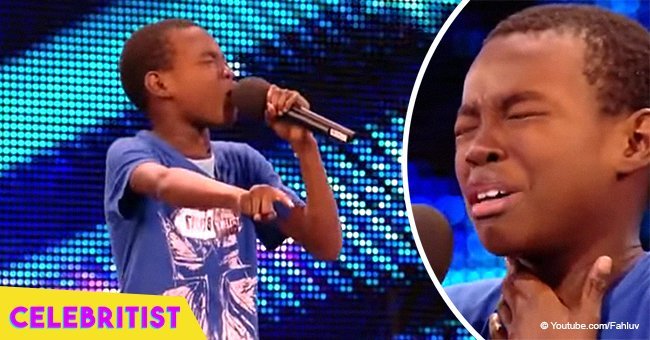 9-year-old boy breaks down during audition but then amazes judges with his powerful voice
Malakai Paul went to "Britain's Got Talent" to sing Beyoncé's "Listen." After breaking down in his first attempt, he wowed the audience with his second try.
The nine-year-old boy went to the show with his mother, a woman who, according to the interviews before the presentation, looked like a very supportive person. She noted that the boy was very nervous and that she was afraid about that taking part in his audition.
As a way to make him feel comfortable, she told Malakai that no judge would buzz him, so there was no reason to be nervous.
Once the boy got on stage, he looked very nervous as he answered the judges' questions with a hesitant tone in his voice while looking at his mother backstage.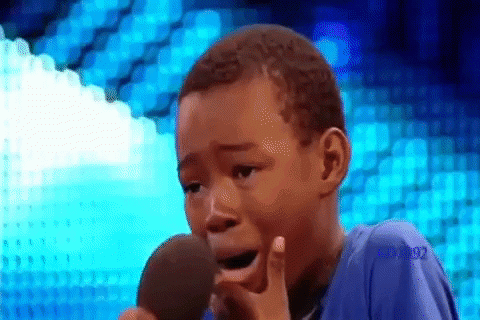 Source: YouTube/Fahluv
When the music began, Malakai started singing "Listen," a bit gingerly. Even though his talent was evident, he didn't have enough confidence, so he broke down in tears after a couple of seconds clearly overwhelmed by the huge stage.
His mother and judge Alesha Dixon quickly ran to him to calm him down and to tell him that everything would be okay. Malakai said that he was ready to sing again, and he stunned everyone with his powerful vocals. The boy got a standing ovation and four "yeses" from the judges, advancing to the next round.
There was another girl who wowed everybody in the American version of that show. Her name is Sophie Fatu, and the judges got very surprised when they learned that she was only five years old.
Sophie pointed out that she didn't care about the $1-million prize because all she wanted to was singing and making people happy.
Things were even more shocking when Frank Sinatra's hit song "New York, New York" began playing. The girl did a wonderful job, receiving praises and even a standing ovation from the judges and the audience.
Simon then added that she was the youngest contestant in the show. Unfortunately, Sophie didn't make it to the live shows despite the praises, thereby ending her "America's Got Talent" journey.
Please fill in your e-mail so we can share with you our top stories!