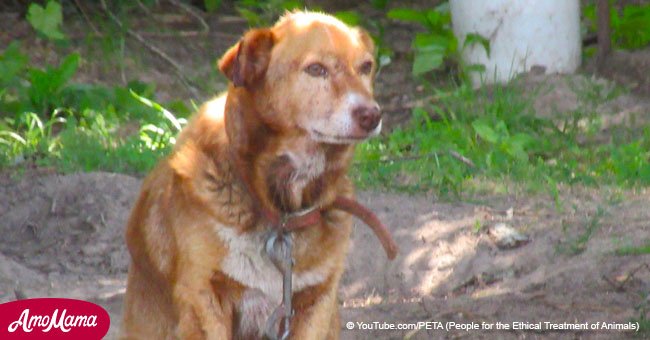 Dying dog given an unforgettable last 2 weeks of life
Miss Willie, a dog who spent her entire life chained up outside in dirt lived the best two weeks of her life prior to her imminent death.
A video uploaded to YouTube by PETA explained that the ailing dog was abandoned by its owner after she was kept 12 years tethered to a chain on a tiny patch of dirt. From there on, she was given only two weeks to live.
However, her final days were spent in celebration that she missed out on over the years. After being rescued by PETA (People for Ethical Treatment of Animals), Willie spent her remaining days ticking times off the bucket list.
The dog passed away amid those who loved her just 16 days after being rescued. But PETA ensured that her final days were full of activities that helped her truly enjoy her life.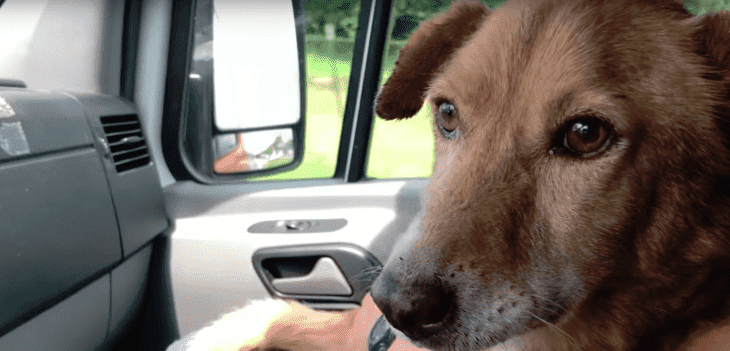 Source: YouTube/PETA
Follow us on Twitter to learn more.
During these days, Miss Willie got to go on a canoe ride, have a pizza night, spend a spa day with a massage, and even sleep on a soft bed for the first time.
According to Mirror, PETA first became aware of Miss Willie's situation more than a decade ago when they found her tied up outside a home in Halifax County in North Carolina.
The association made several please to her owner to hand her over so that she could get a better life, but their request went unanswered.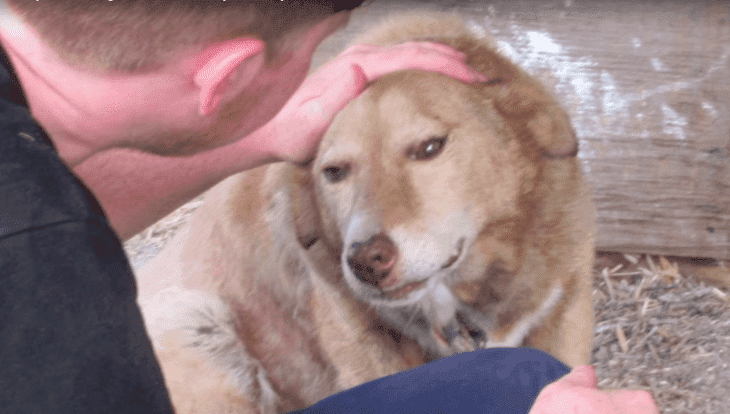 Source: YouTube/PETA
PETA workers regularly visited the 'depressing patch of dirt' where Willie was kept, restrained to a chain. They provided her with the best care they could during those times giving her food, water, toys and treats, and attention.
They would often stuff her doghouse with straw so that she could stay warm during winters. They also never stopped the owner to hand her over.
During one of such visits, one of the PETA workers found Willie's condition to be worse than ever. The owner then finally gave up and handed the dog over.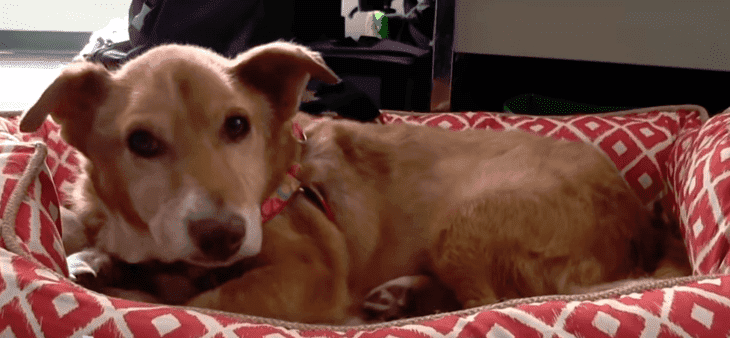 Source: YouTube/PETA
She was diagnosed with end-stage heartworm disease, lung tumors, and two tick-borne diseases among several other problems.
It is shocking how some people can disregard the emotions and grieves of these innocent, loyal animals. That is why there are several rescue organizations working tirelessly to save the lives of these canines.
In one such similar rescue mission, a homeless dog was carefully brought to safety amid fears of getting hit by a car next to a busy street.
The dog was so much in fear after being abandoned that it went cowering in the neighborhood and wouldn't let people rescue him.
Please fill in your e-mail so we can share with you our top stories!